Pictures of Jennifer Garner, Reese Witherspoon, Ben Affleck and More On Garner's 38th Birthday
Jennifer Garner's Big Birthday Weekend With Friends, Kids, Pedicures, and Parties!
Jennifer Garner turned 38 on Saturday, which she celebrated with a weekend full of friends and family. On Friday, she and Violet got pedicures together at a nail salon in Pacific Palisades. Jennifer made sure that Violet didn't mess up her pretty toes by carrying her out to the car afterwards. That evening, Ben Affleck was on his own at the Children Mending Hearts Peace Please Gala in Hollywood. It wasn't too late of a night, however, since there was a big daytime bash to throw the next day.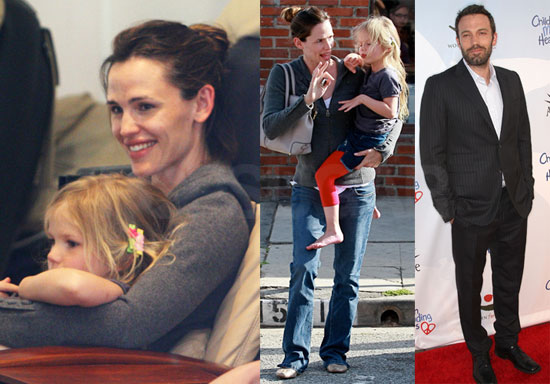 Among the three big celebrity birthdays this weekend, the vast majority of you picked Jennifer's party as the one you'd most like to attend, and it ended up being quite the event! Reese Witherspoon started out her Saturday stopping by a sporting goods store with Jim Toth, Ava, and Deacon before the foursome all headed to the Garner-Affleck celebration. She was just one of the A-list attendees, joining Jason Bateman, Tobey Maguire, Jennifer Meyer, and more at Jen and Ben's home. The sunny, beautiful afternoon was kid-friendly of course with Seraphina and Violet also playing host to all their famous pals.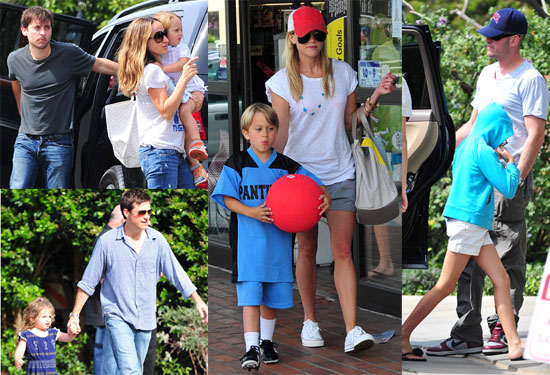 Lots more photos from the big weekend so
.