Pictures of Jennifer Garner Shooting Arthur With Russell Brand in Central Park
Russell Brand Plays Jennifer Garner's White Knight in Central Park!
Jennifer Garner and Russell Brand didn't let a light rain in NYC ruin their afternoon of shooting Arthur in Central Park today. They were each decked out in white to film silly looking scenes atop a horse — in the film, Jen is playing the rich girl Russell's character's mother wishes he'd marry, while he'd prefer to tie the knot with someone else. In real life, of course, Russell is gearing up for a wedding of his own to his frequently underdressed fiancée Katy Perry. Jen is happily spending her Summer with family, and has been taking in the sights of the Big Apple with her daughters Seraphina and Violet.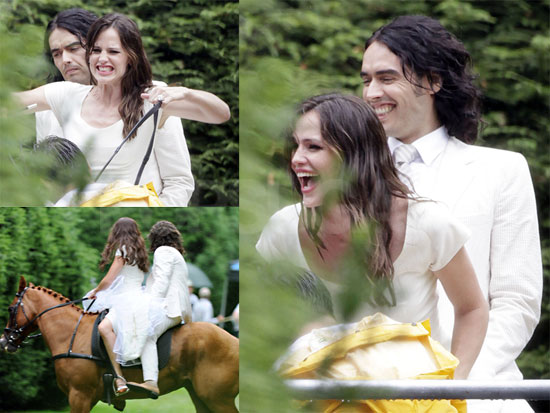 Lots more of Jen and Russell riding around, so read more.