Pictures of Jennifer Garner, Violet Affleck, and Seraphina Affleck Playing in NYC
Jennifer Tours NYC With Violet and Seraphina, Then Gets to Work With Russell!
Jennifer Garner took off from LA last week with her girls Violet and Seraphina, and they spent their weekend exploring NYC. The trio met up with two of Jen's friends for lunch on Saturday, then the Garner-Afflecks hopped in a cab and headed back to their hotel. Yesterday, Violet put on her adorable striped swimsuit to play in a fountain during an excursion to Central Park with Jen's Alias pal Victor Garber. After playing in the water, the gang headed to a playground so Seraphina could ride the swings.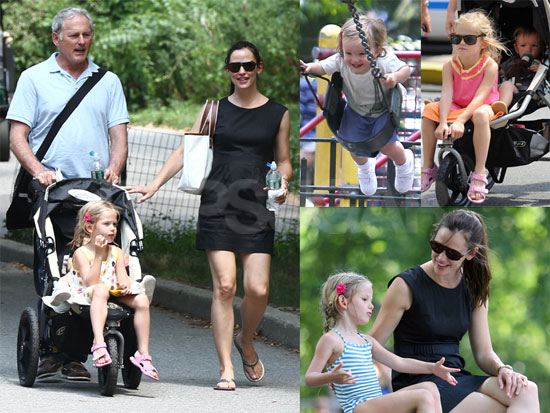 By last night, Jennifer Garner was on the set of Arthur. She caught up with costar Russell Brand, who's been dressing like Batman and filming with Helen Mirren for the past few weeks while his fiancée, Katy Perry, enjoys a bikini vacation in the Bahamas. Jen made her way to the makeup trailer after chatting with Russell, emerging once the sun set in her maroon dress ready to start work.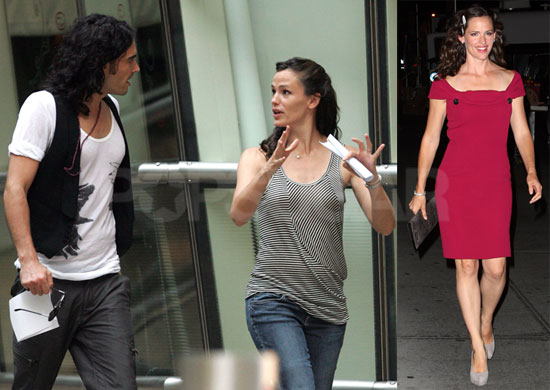 To see more from Jen's weekend in NYC, just read more.