Pictures of Jennifer Lopez, Bradley Cooper, Ed Westwick, and Jessica Szohr at 2011 Spring New York Fashion Week 2010-09-13 15:35:00
Beyonce Walks the Runway While NYFW Gets a Dose of Gossip Girl and Twilight
Jennifer Lopez and Bradley Cooper were in the front row last night to watch as Tommy Hilfiger presented his Spring 2011 collection during New York Fashion Week. They were right next to Christina Hendricks, who opted out of staying home to watch the new drama-filled episode of her series Mad Men. Jessica Szohr prepped for tonight's debut of Gossip Girl season four by indulging in the Big Apple's latest styles, and later she met up with real-life boyfriend Ed Westwick at Tommy's huge afterparty, which featured a rare performance by The Strokes. As for Jessica's female costars, Michelle Trachtenberg hit FNO and Leighton Meester has also been all over the runway front rows, though Blake Lively took a few days off to promote The Town at TIFF. Get in the spirit of GG in Paris by looking at Bella's beauty sneak peeks, Fab's 15 favorite looks from the premiere, and Très's do, dump, or marry polls on all the guys.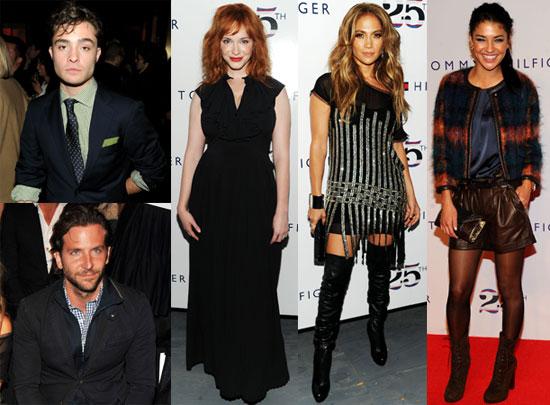 Beyonce Knowles was spotted outside in full hair and makeup after walking the runway in a top-secret Tom Ford show while her sister, Solange, watched from the audience last night. Ashley Greene chose a bold color to attend the Donna Karan show today, straight from keeping it neutral at the VMAs on Sunday. Kelly Osbourne sat front row next to her fellow Dancing With the Stars alumna Denise Richards at Tracy Reese, and Emma Roberts wore white to watch Monique Lhuillier's presentation of gorgeous dresses. Stay tuned for more from NYFW on Pop, Bella, Fab, and Fashionologie!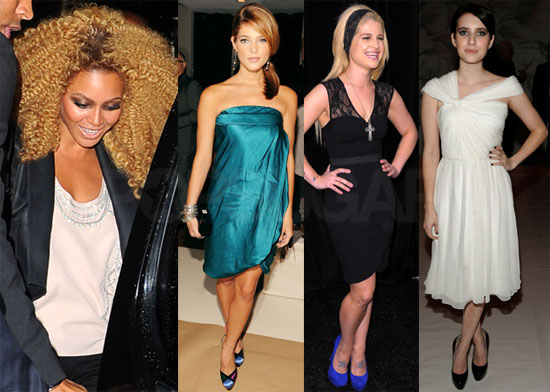 To see more from the shows, just read more.