Pictures of Jesse Eisenberg and Justin Timberlake at the NYC Premiere of The Social Network
Justin Premieres The Social Network Despite Being "Ridiculously Stupid" With Computers
Justin Timberlake and Jesse Eisenberg joined their The Social Network costars Andrew Garfield and Armie Hammer on Friday for their premiere during NYC's Lincoln Center Film Festival. They posed on the red carpet and attended a screening before moving on to the afterparty at the Harvard Club, where JT stuck close to his mother, Lynne, and happily posed for photos with fans before calling it a night around 1 a.m. The guys were back together on Saturday to attend an early press conference with the movie's writer, Aaron Sorkin. They chatted about their own level of expertise with computers and touched on the real-life people who are now portrayed on the big screen. Stay tuned for more to come from the conversation this week on Geek and Buzz, but check out a preview of what Jesse and Justin said below.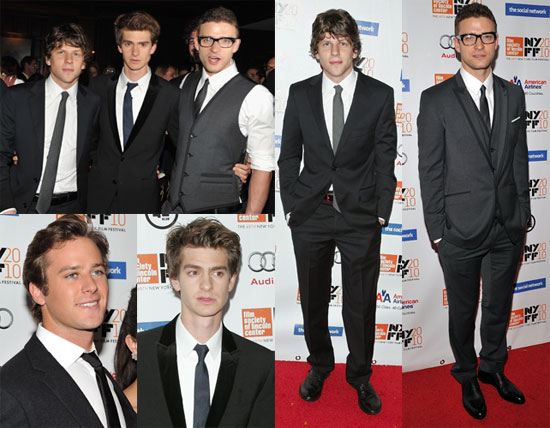 Justin on the intrigue of Facebook: "I think that what makes the film so intriguing in the bigger picture of things is that social networking in general is still a hypothesis. People are still asking the question, and they ask it of people like us and I don't know why they expect an answer because, like I said, I'm ridiculously stupid when it comes to computers."
Jesse, who plays Mark Zuckerberg, on someday meeting the Facebook founder: "I'd like to go to Johnny Rockets with Mark, because I like the shakes. I spent six months thinking about him every day, I developed a great affection for my character and, by extension, the man. It would be very interesting meeting him — fortunately my first cousin, Eric, got a great job working at Facebook about a month before we finished shooting. I'm hoping he'll facilitate an introduction. I don't know what I would say . . . it's the kind of thing you think about all the time."
Justin on being obsessed with the Internet: "I'm happy to say I'm not obsessed. I'm three years clean!"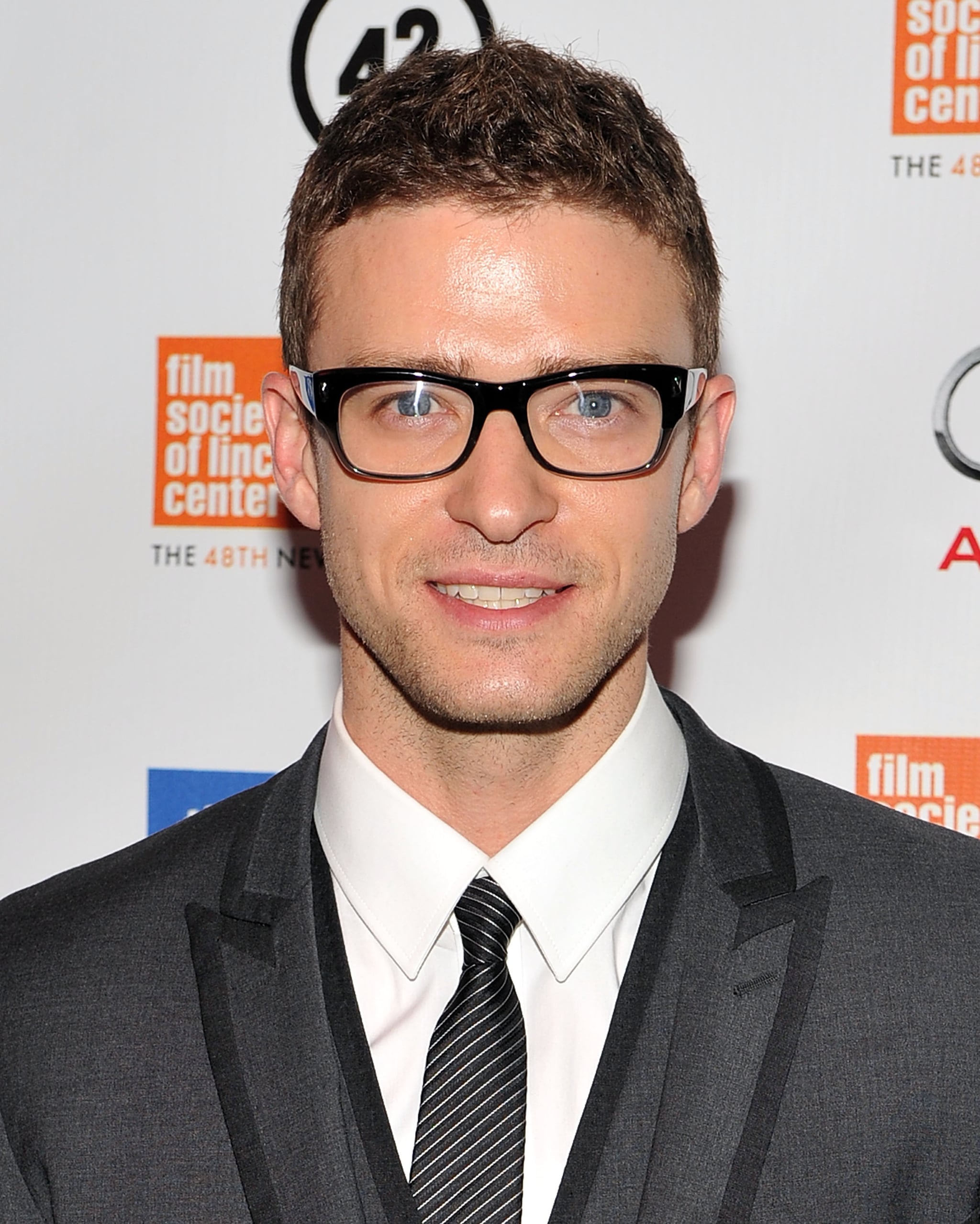 To see more of the guys, just read more.