Pictures of Jessica Alba in a Bikini Top
Jessica Alba Dons a Black Bikini Top For a Photo Shoot!
Jessica Alba was decked out in a black outfit, complete with bikini top, yesterday to work in LA. She was at a studio posing for a shoot, as she starts to switch into promotional mode for her upcoming movie Machete. Earlier in the week, Jess was still busy modeling as she worked on a campaign for Revlon. The working mom has many irons in the fire, but she's ready to focus after a fun family vacation in France with her husband Cash and daughter Honor.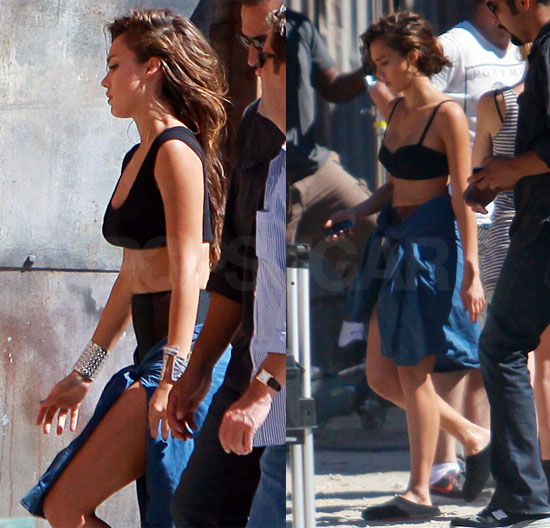 To see more Jessica, just read more.