Pictures of Jessica Simpson and Eric Johnson in NYC, Jessica Simpson at NYFW
Jessica Simpson Is the Surprise Judge at Project Runway NYFW Show!
Jessica Simpson and Eric Johnson went out for a dinner with friends at Dos Caminos in Manhattan last night, but she didn't stay out too late before her exciting morning at New York Fashion Week. She stepped out bright and early wearing a sparkly gray dress to take her place as the surprise judge at the Project Runway show! We're tweeting live from inside the tent so follow PopSugar on Twitter for the latest. Jessica has already had a packed week in the Big Apple, including a day of styling her best friends, debuting her latest collections, and showing off her sweet chemistry with Eric. NYFW is just getting started, and Pop, Fab, Bella, and Fashionologie are covering all the action, so stay tuned and you won't miss a thing!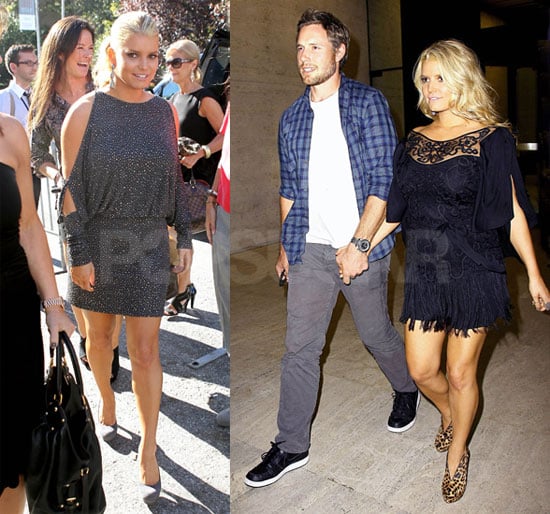 To see more of Jessica and Eric, just read more.