Pictures of Jessica Simpson and Heidi Klum at the 2011 Project Runway Fashion Show 2010-09-09 10:30:00
Jessica Simpson Makes a Project Runway Cameo With Lady in Red Heidi Klum!
Spring Fashion Week kicked off this morning in NYC, and the Project Runway show was the first big celebrity draw — Heidi Klum made an appearance in a bright red suit to introduce the remaining designers from her program, who each presented a collection of 10 looks. Attendees were in for a surprise with special guest judge Jessica Simpson wearing Michael Kors, who arrived along with her mother, Tina, and a few of her best friends. Jessica has already had a whirlwind few days of stylish events in the Big Apple, after she debuted her own collection on Tuesday and chatted with us about her addiction to shoes. She has, though, had time for multiple date nights all around town with her boyfriend, Eric Johnson. This was just the beginning of all the action going down at Fashion Week's new Lincoln Center location, so make sure to stay tuned to Pop, Fab, Bella, and Fashionologie for all the latest!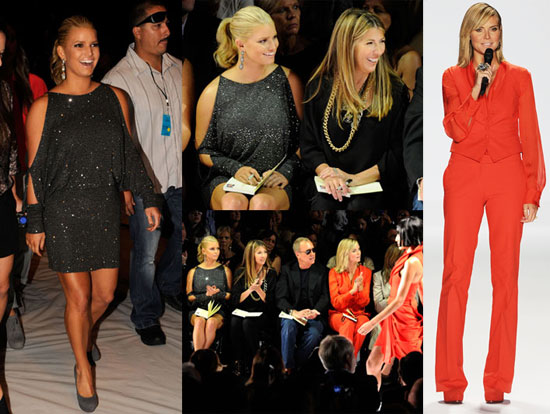 To see more from the front row, just read more.