Pictures of Jessica Simpson, Justin Bieber, Scarlett Johansson And Jessica Alba at The White House Correspondents' Dinner 2010-05-03 05:00:00
Jessica, Scarlett, and Kim Party in DC For the White House Correspondents' Dinner
The stars gathered in Washington DC on Saturday night for the White House Correspondents' Dinner, where Jay Leno served as the evening's entertainment when President Obama wasn't cracking up the crowd himself. Jessica Simpson hit the red carpet in a bright yellow dress, while Scarlett Johansson arrived from LA with her politically active twin brother, Hunter. Jessica Alba wrapped up her duties as a Tribeca Film Festival juror to go with her husband Cash Warren, and Kim Kardashian wore her mother's vintage Valentino gown after deciding to put her hair up in a bun.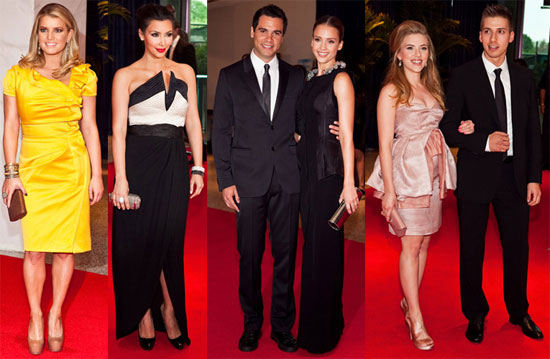 After the dinner were the post-parties, with the Bloomberg/Vanity Fair bash at the French Ambassador's residence bringing out celebs like Anna Kendrick and Glee's Matthew Morrison. Joe Simpson left Jessica's side to mingle with Jeremy Renner, who was linked to Jess just a few months ago. Jessica expressed her love for Michelle Obama but didn't have much to say about her current romantic status, commenting, "I have some situations that I am feeling out." She moved on to an event sponsored by People to join Gabourey Sidibe. Sex and the City 2's Kristin Davis and Cynthia Nixon, meanwhile, posed together, while Justin Bieber caught up with "his girlfriend" Kim. Jessica managed to avoid a run-in with her ex Tony Romo, who got a head start on the good times Friday night at an event with his girlfriend Candice Crawford and her famous brother, Chace.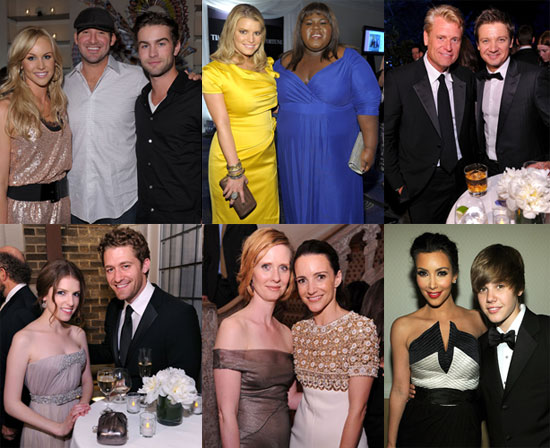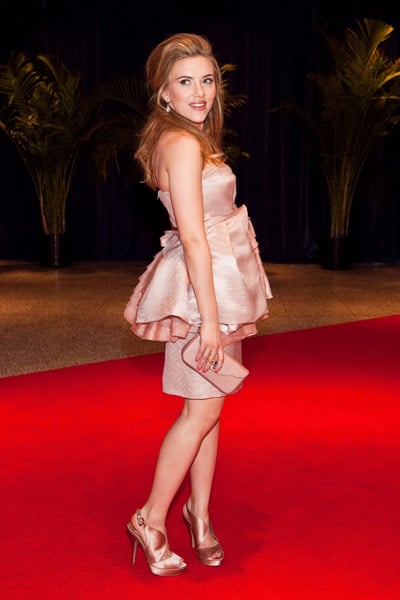 To see more from the big night including Alec Baldwin, Tracy Morgan, the Jonas brothers, and more, just read more.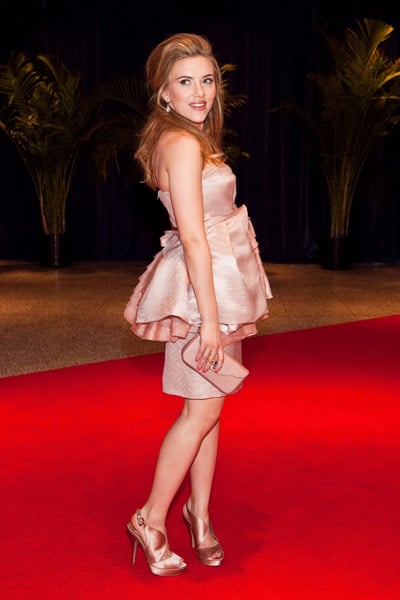 Images include: Tracy Morgan, Alec Baldwin, Nick Jonas, Joe Jonas, Kevin Jonas, Demi Lovato, Danielle Jonas, Fred Armisen, Elisabeth Moss, Gabourey Sidibe, Jessica Simpson, Cash Warren, Jessica Alba, Justin Bieber, Kathryn Bigelow, Judd Apatow, Leslie Mann, Kristin Davis, Kim Kardashian, Scarlett Johansson, Julianna Margulies, Keith Leiberthal, Ryan Seacrest, Jimmy Fallon, Nancy Juvonen, Michelle Pfeiffer, Chelsea Handler, Jay Leno, President Obama, Michelle Obama, Rosario Dawson, Anna Kendrick, Tony Romo, Candice Crawford, Chace Crawford, Gayle King, Jeremy Renner, Joe Simpson