Pictures of Jessica Simpson Leaving the Restaurant Where Nick Lachey Was Eating
Jessica and Eric Run Into Nick and Vanessa at Dinner!
Jessica Simpson had Eric Johnson's help last night as they weaved their way out to their car following dinner at LA's Red O restaurant, where her ex-husband, Nick Lachey, was coincidentally eating dinner with his girlfriend and frequent shower buddy, Vanessa Minnillo. The two couples apparently dined next to each other for hours, but Nick and Vanessa were the first to leave. Eric and Jess are back on the West Coast after a stint in NYC so she could record her upcoming holiday special for PBS. Their Big Apple stay came after a trip farther away visiting with troops stationed in the Arabian Sea. All of Jess's hard work and jet-setting have impressed another of her father Joe's artists, Chris August, who recently gushed about getting to know the singer. He said, "She is obviously incredibly beautiful, but I think what people definitely don't realize is just how down to earth she is. She was always so supportive of my music, and I appreciated it so much. She's definitely funny, down to earth and a typical Texas girl."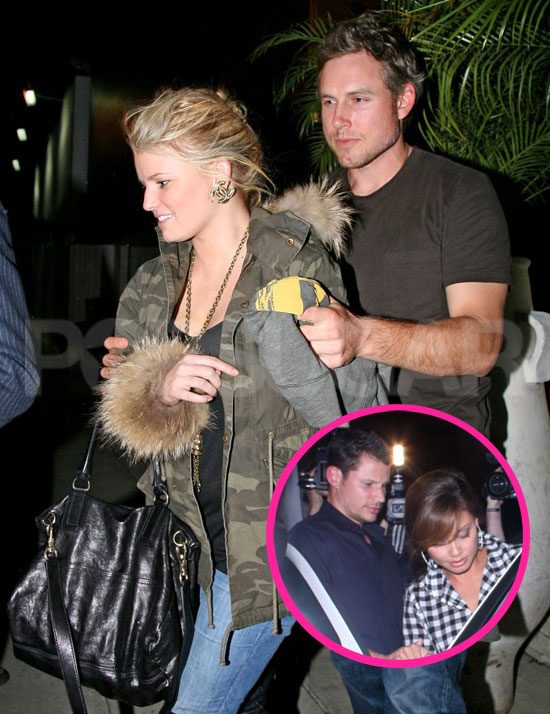 To see more Jess, just read more.