Pictures of John Mayer Leaving a Workout and Skateboarding in LA
John Mayer Fears He's Lost His Twitter Mojo!
John Mayer stuck to his workout routine yesterday in LA, then he indulged in a delicious dinner at Matsuhisa. He picked up a few bartending tips from the staff before making a dramatic exit on a skateboard. It was the latest of John's silly Summer hijinks, though he seems to think he's off his game — John wrote on Twitter that he's afraid he's no longer funny. He's been busy this Summer trying out the jokes he has left on the road, and he'll have a chance to attempt to crack up a crowd on Friday when he has a show near SF.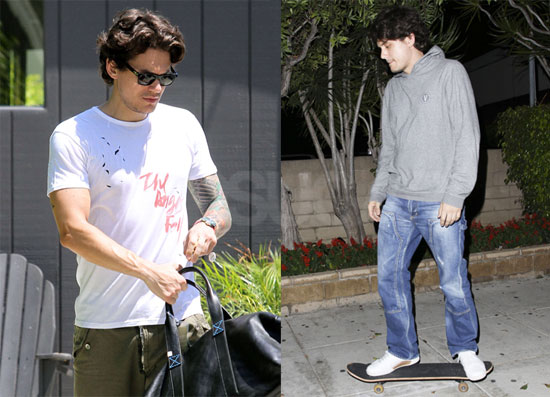 To see more photos of John hanging out in LA, just
.