Pictures of Johnny Depp and Video Clip From David Letterman
Johnny Depp Tells Letterman About Babysitting the Jolie-Pitts' Stinky Bulldog!
Johnny Depp was in his usual layered look on his way into The Late Show in NYC last night. He sat down with David Letterman as part of the promotional tour for The Tourist, which also included press interviews in Paris and this week's East Coast premiere. Johnny has happily opened up about working with Angelina Jolie and spending time with her family during filming, and he revealed to Dave that he actually babysat the Jolie-Pitts' bulldog Jacques. Johnny joked about the pup's odor, saying he "reeks, he absolutely stinks!" Johnny also did a hilarious impression of Al Pacino's favorite joke on the set of Donnie Brasco and commented on his 21 Jump Street days with Brad Pitt — watch the video below!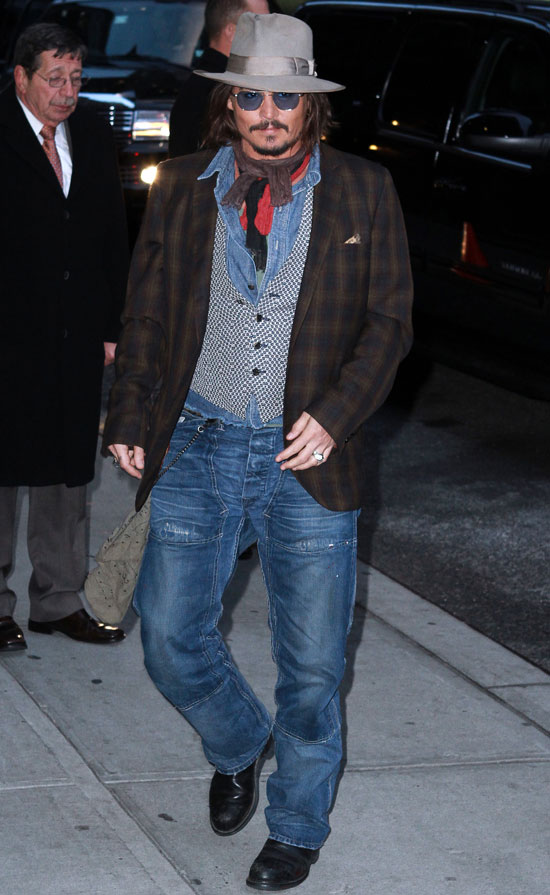 To see more Johnny and the clip, just read more.