Pictures of Julianne Hough and Ryan Seacrest Vacationing in Paris
Ryan and Julianne Bring Their PDA, and His Parents, on a Trip to Paris!
Julianne Hough linked her arm with boyfriend Ryan Seacrest's this morning while out for a romantic stroll in Paris. Ryan had another lady holding on as well, as his mother and father accompanied them on the trip to France. Julianne and Ryan were unsupervised during their appearance Sunday at the American Music Awards in LA, where she stunned on the red carpet, and he said a few words from the stage. It's Ryan and Julianne's latest romantic getaway following Summer excursions to Italy and Mexico, and now they're prepping for an early Thanksgiving dinner eaten on the early side ahead of a good evening nap.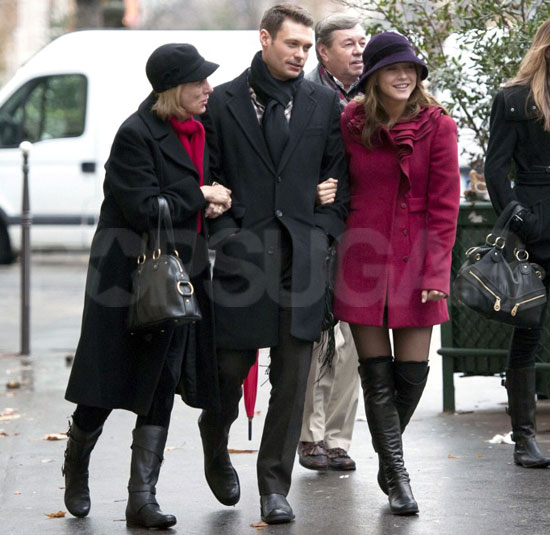 To see more Julianne, just
.