Pictures of Kate Hudson in a Bikini
Kate Hudson Takes a Bikini Break in Miami!
Kate Hudson broke out her purple bikini on Saturday to chill by a pool in Miami. Kate works hard to look good in her teeny two-piece, but she also indulged with snacks and drinks. She was animated and chatting away despite a late one the evening before, when she headed out in a gray dress and Charlotte Olympia heels to celebrate the launch of a new Barbie-inspired jewelry line at the Alchemist nightclub.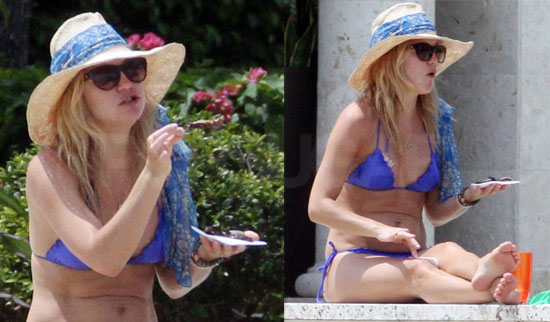 Kate was all about hanging with friends despite her busy love life that apparently includes dating three guys at once! One of her rumored men, Adam Scott, spent his weekend competing at the Masters, though most of the attention from that event went to Tiger Woods. Kate's trip to Florida was a short one, though, since she was already back in LA yesterday stepping out for lunch at Taverna Tony's in considerably more clothes.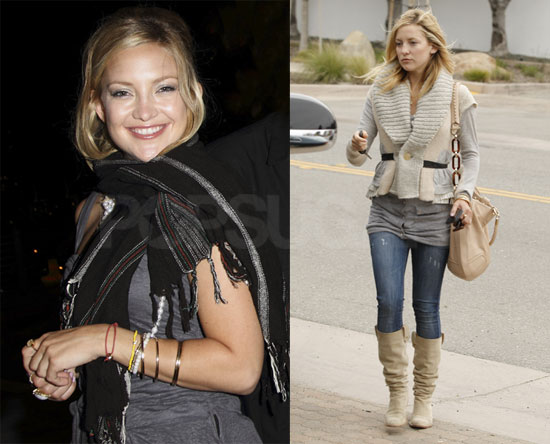 To see more Kate just
.