Pictures of Kate Hudson, Jake Gyllenhaal, Diane Kruger, Gwyneth Paltrow and More at the Elle Women in Hollywood Event
Jake Adds His Manly Touch to Elle's Women in Hollywood Event With Kate, Gwyneth, Diane, and More
Elle magazine took over LA last night to host its 17th annual Women in Hollywood event. The gray carpet was full of color, with both Diane Kruger and Gwyneth Paltrow opting for bright Calvin Klein numbers. Kate Hudson, meanwhile, went with a black Prabal Gurung dress and a daring side-swept hairstyle. Rachel Zoe covered up her supposed baby bump with one of her favorite flowing gowns and even a Rachel Zoe for QVC fur, while Jake Gyllenhaal went classic in his Burberry suit. We were able to grab a minute with Kate as she headed inside to her waiting boyfriend, Matt Bellamy. After seeing her sing on this season of The Rachel Zoe Project, we wondered about her venturing into music — she said she wouldn't rule out releasing an album, but she's more likely to do Broadway first. Stay tuned later for video from the party to see what Diane had to say about her new movie and the best piece of style advice she's ever received!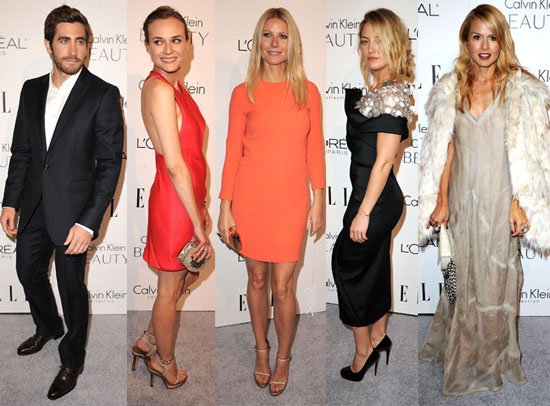 Kate and Matt were seated side by side at their table, where they sipped champagne and kept the PDA coming. Both Kate and Gwyneth are featured in Elle's November issue, and they were each honored at the bash along with Diane. Kate took the stage to say a few words after being introduced by her mother, Goldie Hawn. Jake had kind words to share about his Proof costar Gwyneth, saying, "Bottom line, she is not a mere mortal like the rest of us. She is an Internet-savvy, award-winning lifestyle guru, making all of us look lazy."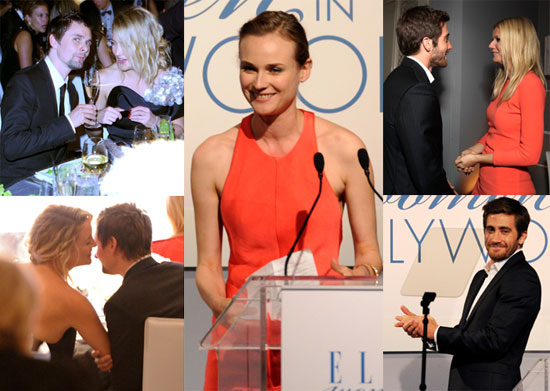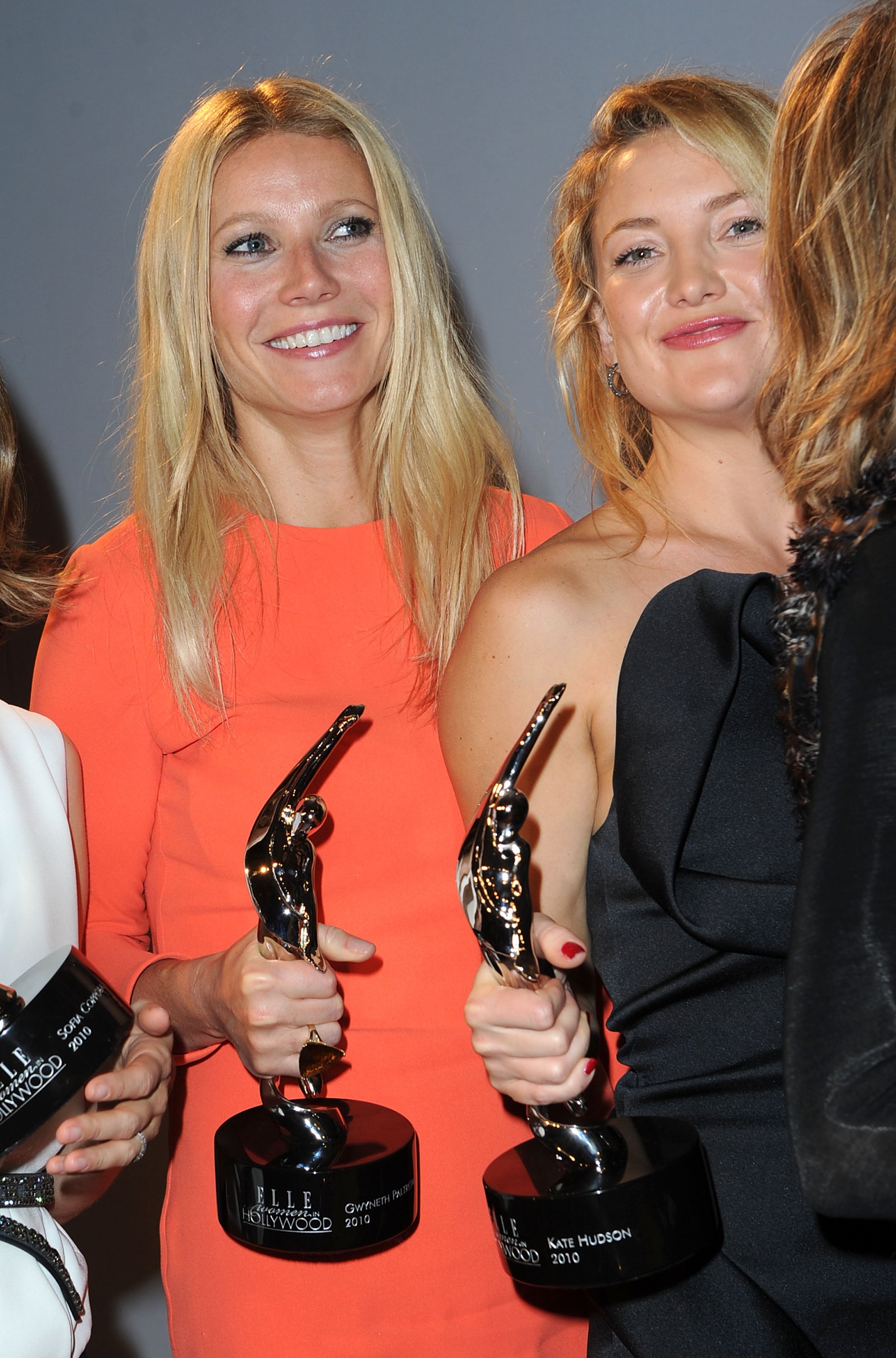 To see more from the event, including Sofia Coppola, Stephen Dorff, and Alyson Hannigan, just read more.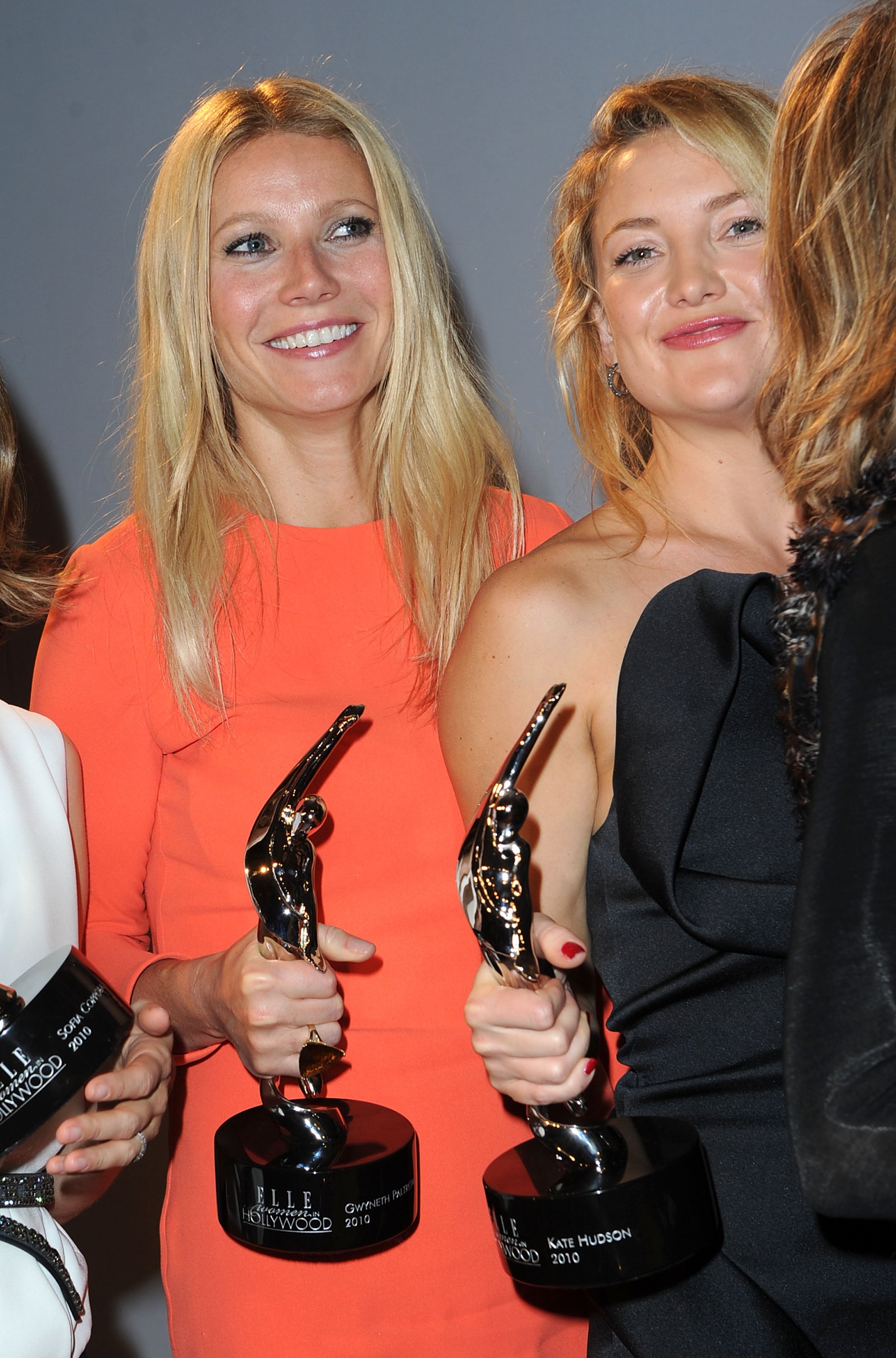 Images include: Matt Bellamy, Quentin Tarantino, Alyson Hannigan, Sofia Coppola, Stephen Dorff, Elle Fanning, Anna Kendrick, Diane Kruger, Emma Roberts, Goldie Hawn, Gwyneth Paltrow, Hilary Swank, Jake Gyllenhaal, Jenna Dewan, Kate Hudson, Rachel Zoe