Pictures of Kate Hudson, Jessica Alba, Amanda Peet and Abbie Cornish at the 2010 Tribeca Film Festival 2010-04-28 15:00:00
Kate Hudson Avoids a Wardrobe Malfunction With New Mom Amanda Peet at Tribeca!
Kate Hudson took last night off from working on Something Borrowed to attend the Tribeca Film Festival premiere of her thriller The Killer Inside Me. She joined costars Jessica Alba and Casey Affleck, who brought his wife, Summer Phoenix. Jess was arm in arm with her own spouse Cash Warren, and was decked out in a boho-chic look for her evening off from serving as one of the festival's jurors. Abbie Cornish also made it out for her latest Tribeca event. Kate picked a black Louis Vuitton dress for the occasion, though her and Jess's characters in the movie wore vintage pieces from the '50s.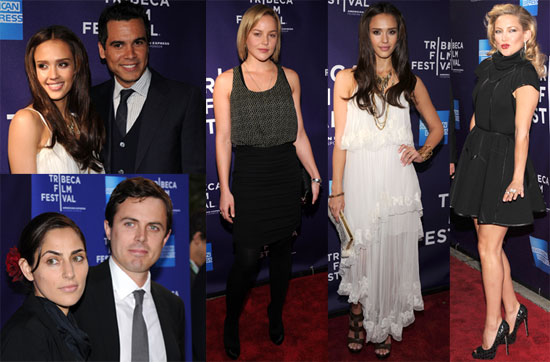 Kate's LBD almost encountered a major problem when a gust of wind rolled through and she risked a Marilyn Monroe moment, but Jessica was there to save the day. Meanwhile, the cast of Please Give headed out for their own press call. Catherine Keener, Oliver Platt, and Rebecca Hall joined new mom Amanda Peet — she and her husband David Benioff welcomed their second daughter, Molly, just eight days ago! On her baby's arrival, Amanda said, "So far, so good! She's great. I'm in love with her!"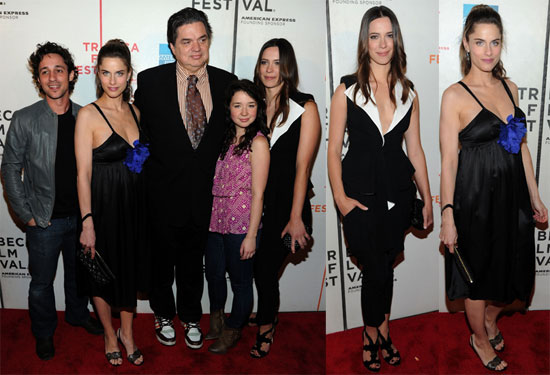 To see more photos of Kate, Jessica, and Abbie at the premiere, just
.
Images include: Kate Hudson, Jessica Alba, Abbie Cornish, Cash Warren, Casey Affleck, Summer Phoenix, Mark Ruffalo, Catherine Keener, Amanda Peet, Oliver Platt, Sarah Steele, Rebecca Hall, Thomas Ian Nicholas