Pictures of Kate Hudson and Matthew Bellamy Strolling in NYC
Kate Hudson and Matthew Bellamy — The Real Thing or Still Not Convinced?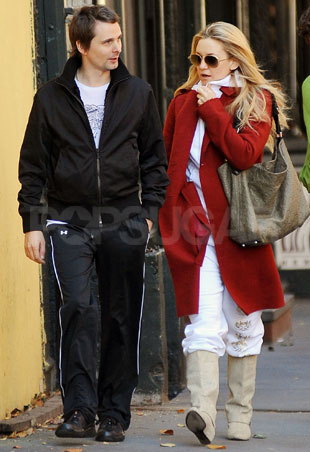 Kate Hudson and Matthew Bellamy went on another leisurely, romantic walk in NYC yesterday. The two have been attached at the hip since they first stepped out as a couple in early June. For the past six months they've been sharing music, meals, and thousands of frequent flier miles around the globe. While on a break from tour with his band Muse, Matt's been exploring both the East and West Coasts as he settles into life with Kate and her son Ryder.
Soon, Mat will have to return to life on the road with Muse when they head Down Under for a series of Australian shows. For now, their Summer fling has stretched beyond the season and they're apparently planning to spend the holidays together. So, tell us what do you think about Kate and Matt — the real thing or are you still not convinced?