Pictures of Katie Holmes and Suri Cruise Together in Toronto
Katie and Suri Stick Together to Adorably Explore Toronto!
Katie Holmes broke from the set of The Kennedys yesterday to spend the afternoon out in Canada with Suri. The pair paid a visit to Toronto Island, the same place where Michelle Williams and Matilda Ledger just explored. Katie has been working hard on her History Channel miniseries, and she was in classic pink on Friday to film a pivotal scene with Greg Kinnear. She's doing double duty between shooting and promoting The Romantics before it opens on September 10. Her work schedule meant she missed the wedding of her costar in the movie Anna Paquin — make sure to check out photos from the ceremony!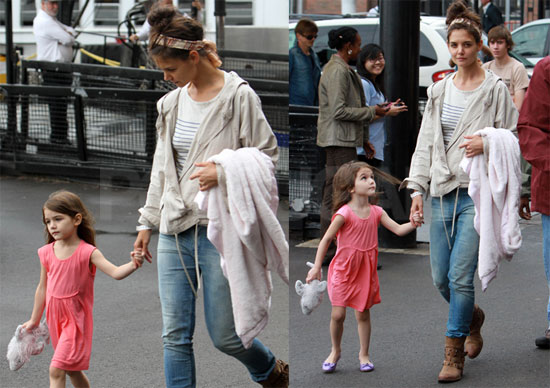 To see more photos of Katie and Suri, just
.