Pictures of Keanu Reeves and Charlize Theron Hugging and Kissing After Dinner in LA
Keanu and Charlize Starring In a New Real Life Romance?
Keanu Reeves and Charlize Theron shared a PDA moment waiting for their cars from the valet outside Bouchon in Beverly Hills last night. They're costars twice over, in The Devil's Advocate and Sweet November, as well as longtime friends, but there was something especially intimate about how she snuck her hands inside his coat to stay warm. He rubbed her back as they embraced, even sharing a quick kiss — you be the judge of whether it's anything romantic, check out the video! Charlize is known to be especially close with her guy pals, like recent red-carpet cuddling with Jeremy Renner, though it would be sweet to see her move on from Stuart with someone she's known forever like Keanu.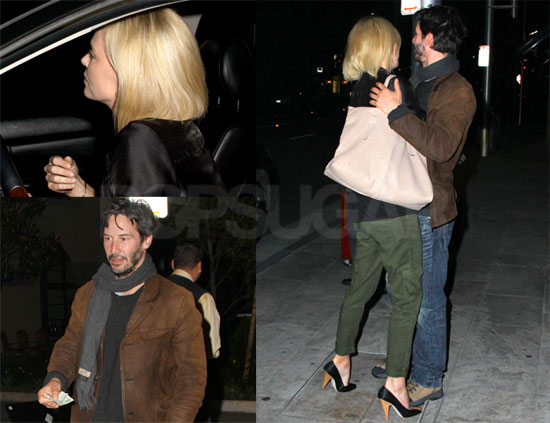 To see more photos of Keanu and Charlize together, just read more.