Pictures of Kellan Lutz and AnnaLynne McCord Eating Lunch With His Mom in LA
Kellan Lutz Brings AnnaLynne to Lunch With His Mom!
Kellan Lutz wore a shirt supporting female health issues while out with a few of the most important women in his life yesterday in LA. He was spotted walking with his mother after they met AnnaLynne McCord for lunch at the Aroma Cafe. Kellan and AnnaLynne spent months playing it coy about their relationship but seem to be ready to make it more public after this familial afternoon and their beach vacation to St. Martaan last weekend. Kellan also showed off some of his shirtless assets in Interview, which combined with his big heart, keeps him popular with the ladies.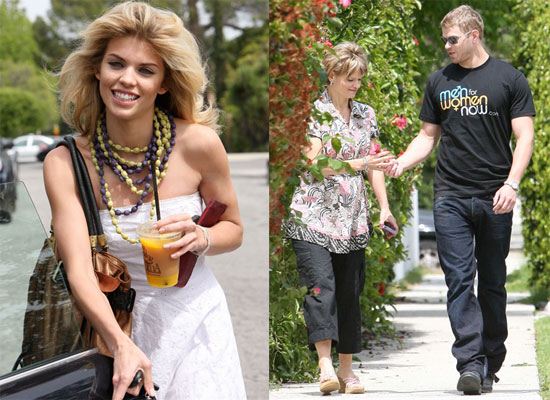 More photos of AnnaLynne and Kellan's lunch date if you
.