Pictures of Kellan Lutz, Megan Fox, Pete Wentz, and Matthew Bomer at the VH1 Do Something Awards
Megan Fox, Ashlee Simpson, and Kellan Lutz Join Together to Do Something
Twilight stars Kellan Lutz and BooBoo Stewart posed with lovely ladies Christina Applegate, Alyssa Milano, and AnnaLynne McCord in LA yesterday at VH1's Do Something Awards. The evening honors young people committed to social change, which included the cast of Glee and Leonardo DiCaprio, though he missed out on the show since he's off promoting Inception in Japan. Jane Lynch played host for the night and kept the crowd laughing with sketches about good deeds she performs like reading Eat, Pray, Love to construction workers and doing charity work with Lindsay Lohan and Mother Teresa.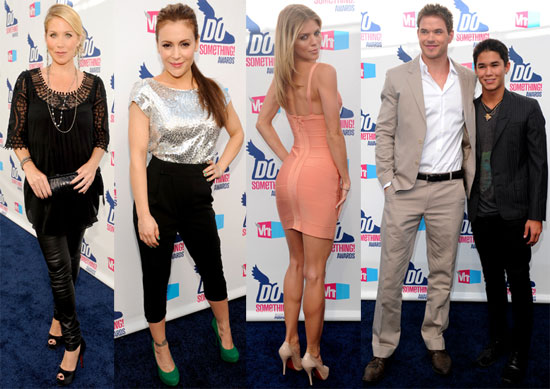 Dog lover Kellan was recognized for his efforts to help animals, and his girlfriend, AnnaLynne, was there to keep him company after her wild bikini birthday weekend in Las Vegas. Ashlee Simpson and Pete Wentz cozied up together backstage while Megan Fox wore Brian Atwood and showed off her sparkly new big diamond wedding ring. Kristen Bell sported a short metallic dress on stage, and White Collar star Matt Bomer looked dreamy in Simon Spurr clothes.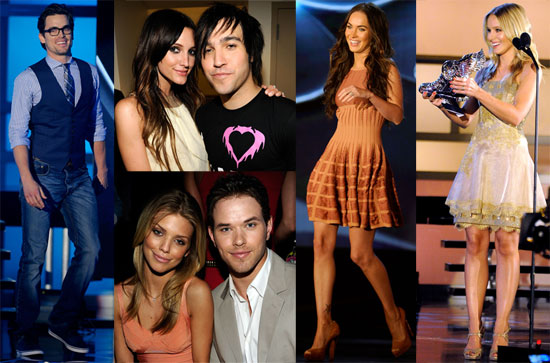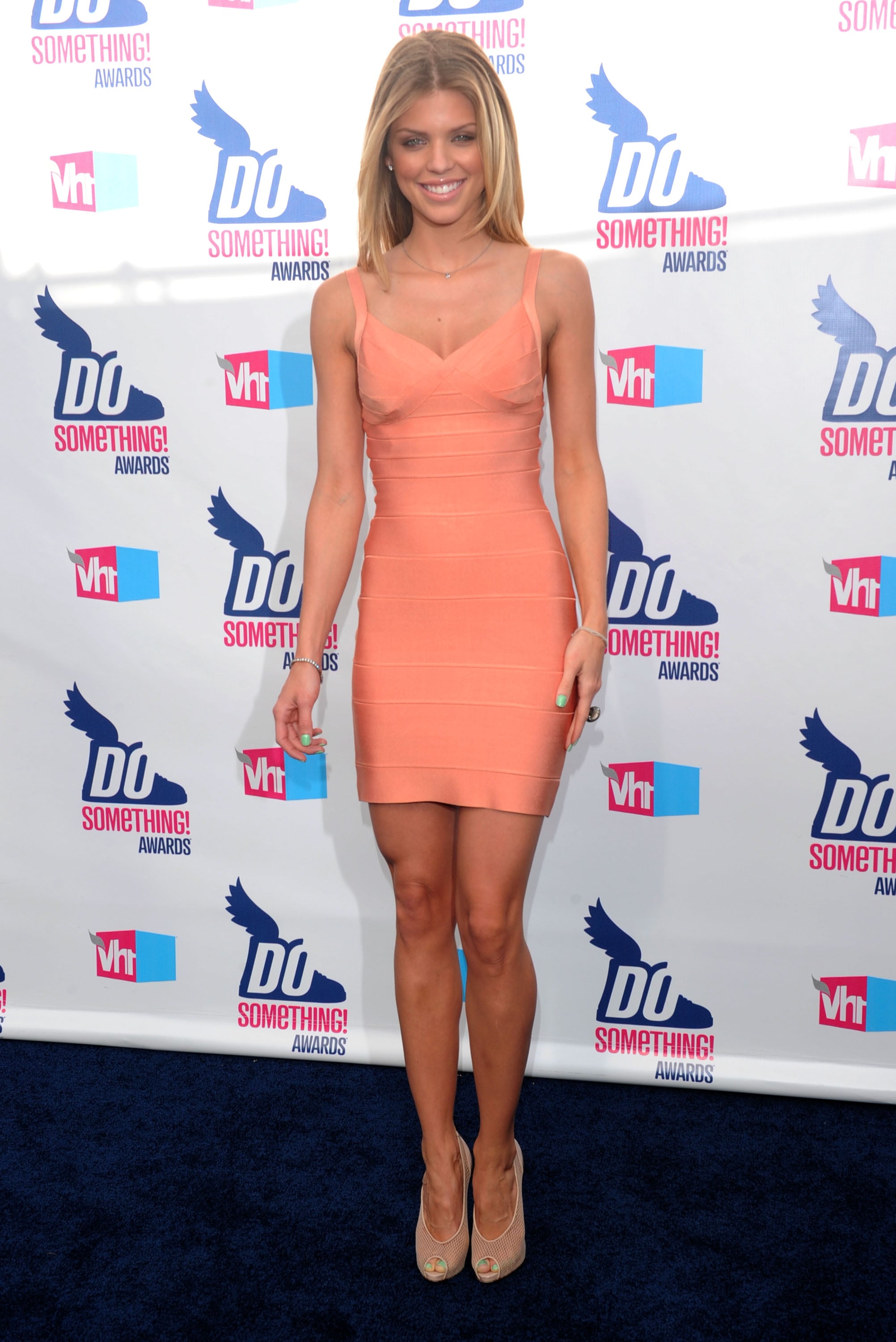 To see more photos of Kellan, Megan, Kristen, and more, just read more.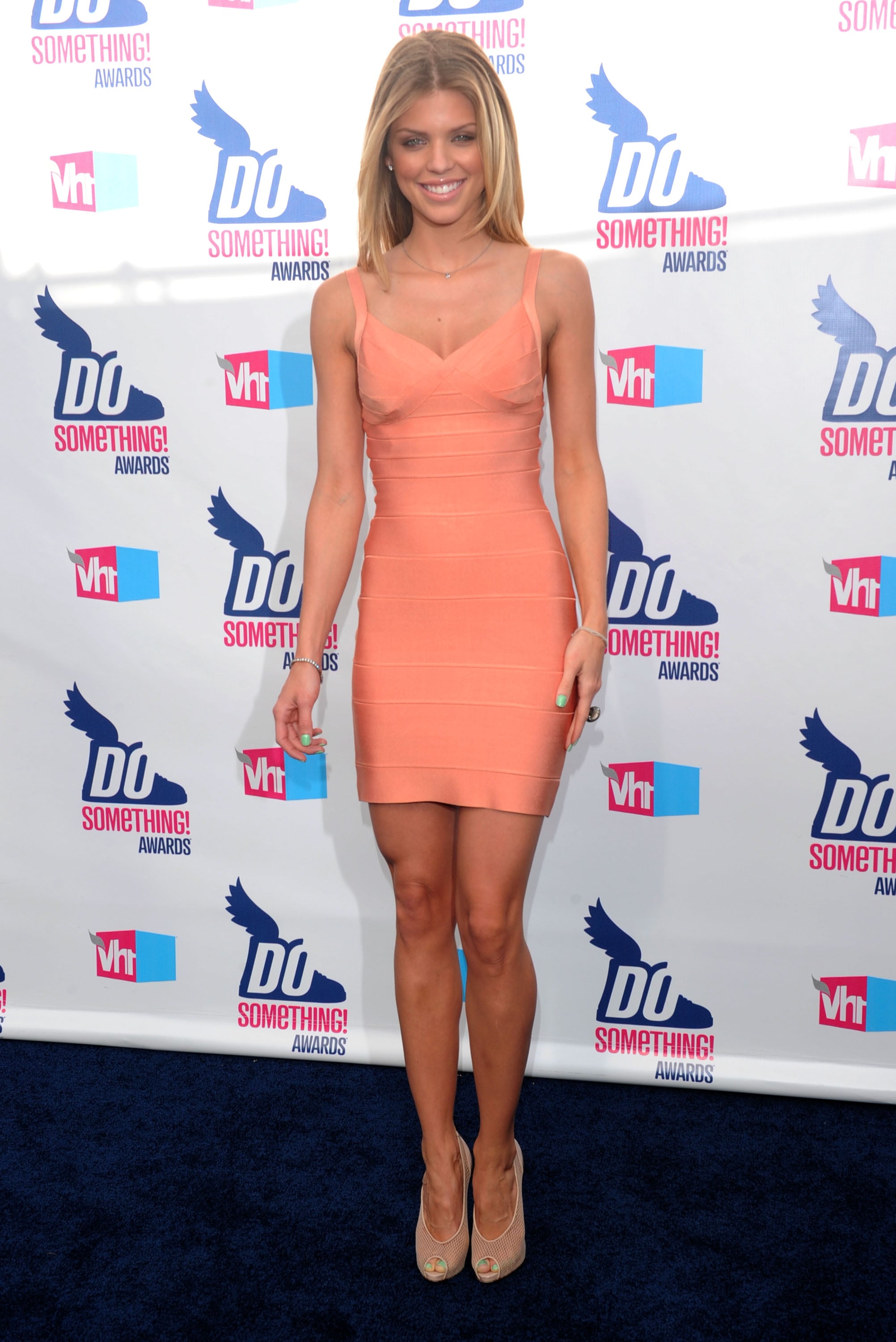 Images include: Kellan Lutz, AnnaLynne McCord, Kathy Griffin, Matthew Bomer, Christina Applegate, Alyssa Milano, George Lopez, BooBoo Stewart, Natasha Bedingfield, Jane Lynch, Johnny Galecki, Demi Lovato, Megan Fox, Pete Wentz, Ashlee Simpson, Paula Abdul, Randy Jackson, Kara DioGuardi, Snoop Dogg, Candace Cameron Bure