Pictures of Kim Kardashian's Trip to Australia
Kim Kardashian Gets Catty During a Photo Shoot in Australia
Kim Kardashian made a quick stop at the nail salon in LA on Friday before hopping on her fifteen-hour flight to Australia. She's been traversing the globe this month, after just returning from her romantic rendezvous with Cristiano Ronaldo in Spain. This trip is all business, though, she's been known to schedule in bikini time during work-related excursions. Kim arrived in Sydney wearing her signature travel gear and despite any jet lag, posed for the cameras with a cute koala bear.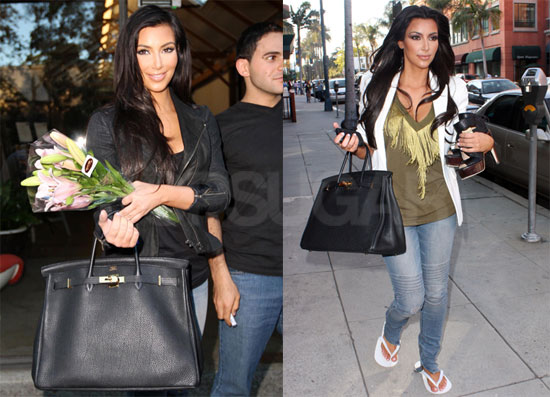 After arriving on Saturday she quickly freshened up and headed to a photo shoot where she made a feline friend. Even with the time difference, Kim remembered to send a heartfelt birthday wish to her older sister, Kourtney, who shares her special day with Suri Cruise. Today, Kim set out on a shopping adventure in Sydney before heading off to a promotional event. Tomorrow she's back on the road, traveling to Melbourne for another round of fabulous outfits and at meet and greets for Optus mobile.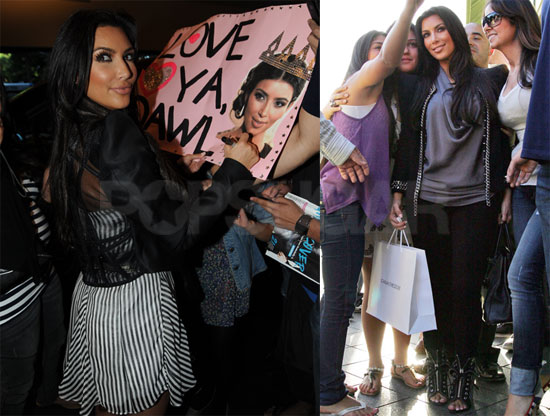 To see more photos from Kim's trip, just
.