Pictures of Kristen Stewart Arriving at the Love Ranch Premiere in LA 2010-06-23 22:12:01
Kristen Stewart Goes Sexy For Love Ranch Premiere!
Kristen Stewart stepped out in sky-high heels and an Azzaro dress this evening at the LA premiere of Love Ranch, which features her The Runaways costar Scout Taylor-Compton. Robert Pattinson, meanwhile, wrapped a day on set with his new leading lady, Tai the elephant. Kristen, Rob, and the rest of the cast will be hitting the red carpet again tomorrow for Eclipse — we'll be there too, so follow us on Twitter for all the updates! Kristen is just back from a week in Europe with Taylor Lautner. where they took care of press duties in places like Stockholm and Berlin. During the deluge of interviews, we shared our chats with Kristen and Taylor from their LA junket earlier in the month. Fab also looked back at Kristen's style evolution, and we're excited to see what she wears for tomorrow's huge Twilight saga event!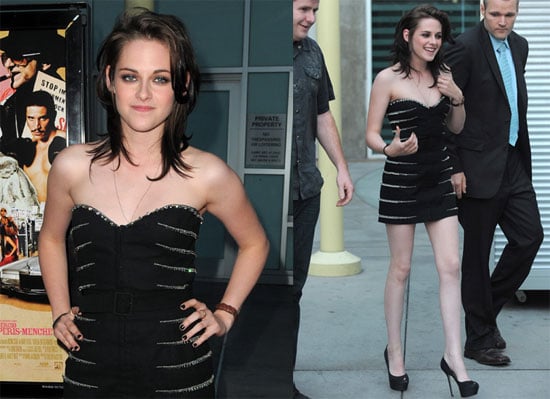 To see more photos of Kristen at the Love Ranch premiere, just read more.