Pictures of Kristen Stewart at the Costume Institute Gala
Kristen Stewart Struts Her Sexy Stuff in Super Leg-Baring Chanel at the Met Gala!
Kristen Stewart is edgy as ever in her daring Chanel at tonight's Costume Institute Gala! She matched her simultaneously short and long sheer dress with black finger- and toenails, a black clutch, and some sky-high heels. She didn't crack a smile for the cameras, which only added to her rocker-chic feel — how's that for a lot of leg? Kristen is in NYC after spending last week in high-schooler Bella Swan mode filming the Eclipse reshoots, but back in real life Kristen is fashion-forward as ever. We just wish Robert could be here to see how hot she looks — weigh in on Kristen's sexy couture and all the night's other red carpet beauty and style!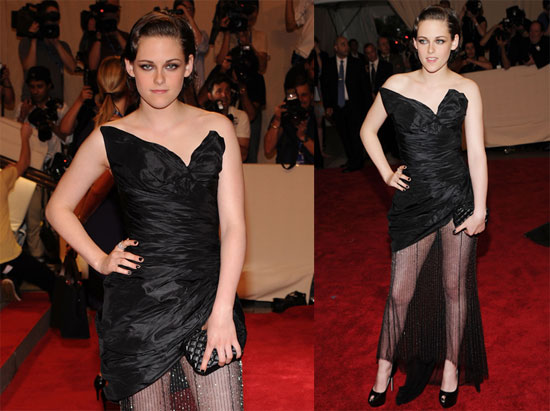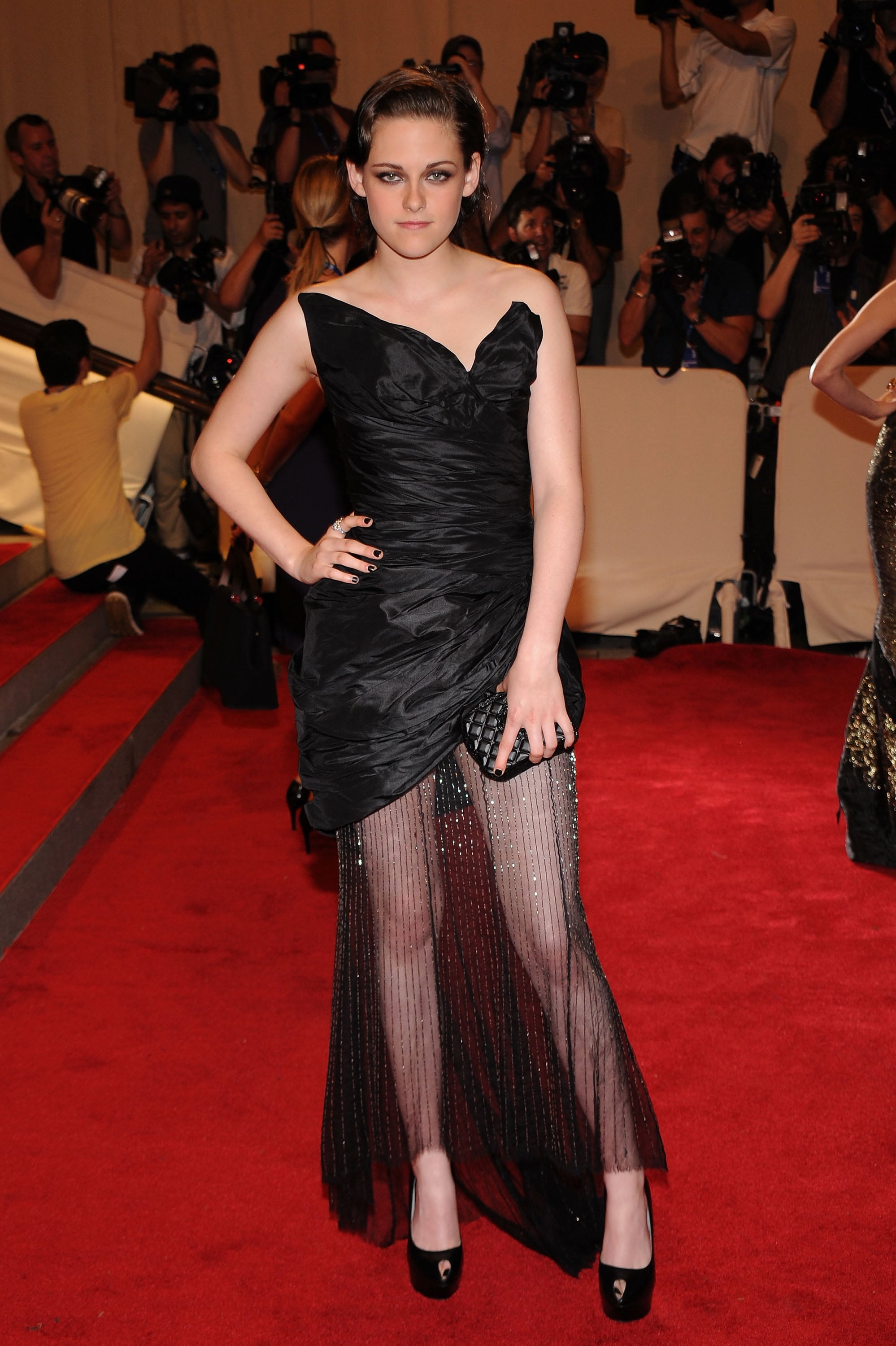 To see more photos of Kristen at the gala just read more.