Pictures of Kristen Stewart at LAX 2010-05-29 09:59:00
New Pics: Kristen Stewart Steps Out All Covered Up at LAX!
Kristen Stewart has successfully taken a break from the spotlight for the last few weeks, but Friday night she had a slight smile on her face as she walked through LAX. Tuesday marks the beginning of June, which is also Eclipse mania month, so we can expect to see a lot of Kristen and her Twilight saga costars to go with all the bit-by-bit details about the film. One of their first post-Oprah stops is next weekend's MTV Movie Awards. Robert Pattinson is already getting in the spirit with his hilarious promo for the show alongside Tom Cruise, and the two will be joined by Taylor Lautner to present a new clip from their movie at the June 6 event.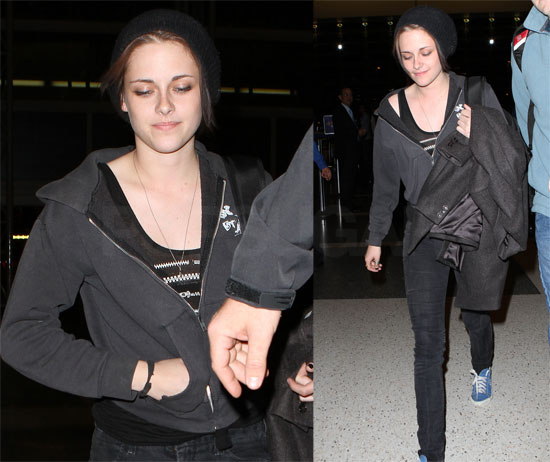 Lots more of Kristen at the airport, so
.