Pictures of Kristen Stewart With New Strawberry Blond Hair
Kristen Stewart Debuts Her New, Lighter Locks on The Late Show!
Kristen Stewart wore her latest one-sleeved dress today to debut a new beauty look outside of The Late Show's NYC studios — she ditched her dark brown locks for something closer to her natural strawberry blond! She mentioned her plans to go lighter during the LA junket for Eclipse, since her role in On the Road requires the updated color. Kristen's in the home stretch of her promotional duties for the third Twilight film, which arrives in theaters on Wednesday. Tomorrow will be her final packed day with appearances on The Today Show and Regis and Kelly, which was an interview route paved by her costar Taylor Lautner this morning.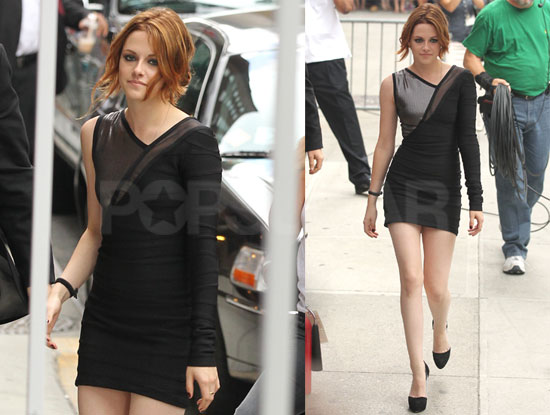 To see more photos of Kristen's arrival, just read more.