Pictures of Kristen Stewart at The Today Show and Regis and Kelly
Kristen Stewart Tackles Another Morning of Press For Eclipse!
Kristen Stewart was up bright and early this morning to make appearances on The Today Show and Regis and Kelly. Taylor Lautner was the one making the same interview stops yesterday, but he and Kristen reunited last night for their special NYC screening. Their costars in the third Twilight movie are all busy with other upcoming movies, but they're focusing on Eclipse before its release here tomorrow. Kristen chatted with Matt Lauer and Meredith Vieira about the big choices Bella Swan makes, then she moved on to chat with Regis about who she shares her bed with — check out the videos below.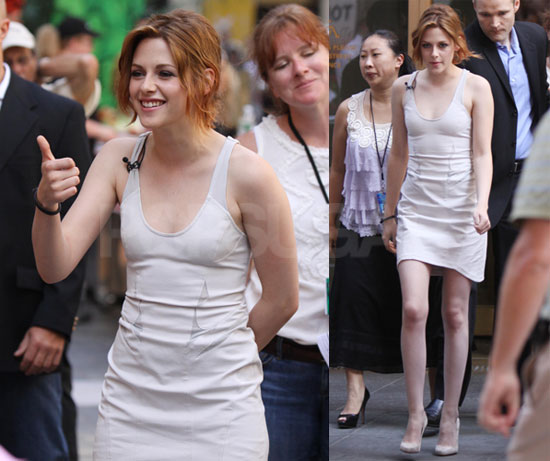 To see videos from Kristen's appearances this morning, just read more.