Pictures of Lauren Conrad Signing Copies of Style and Sugar and Spice in LA
Lauren Conrad Talks Her Biggest Fashion Mistake and Why She's Returning to Reality TV
Lauren Conrad posed with her two books at a signing in LA on Friday, where we caught up with the busy mini mogul about everything from her upcoming show to her travel tips. She is set to make her return to reality TV in a series that will follow the launch of her latest clothing collection, and last week she hit the road to promote both Sugar and Spice and Lauren Conrad Style. While LC is known for her chic fashion, she also has a sense of humor about herself, starring in a hilarious PSA against fashion faux pas. She dished to us on her own all-time worst outfit, her new line, and a potential LA Candy movie —check out today's PopSugar Rush for even more from our interview with LC! She said: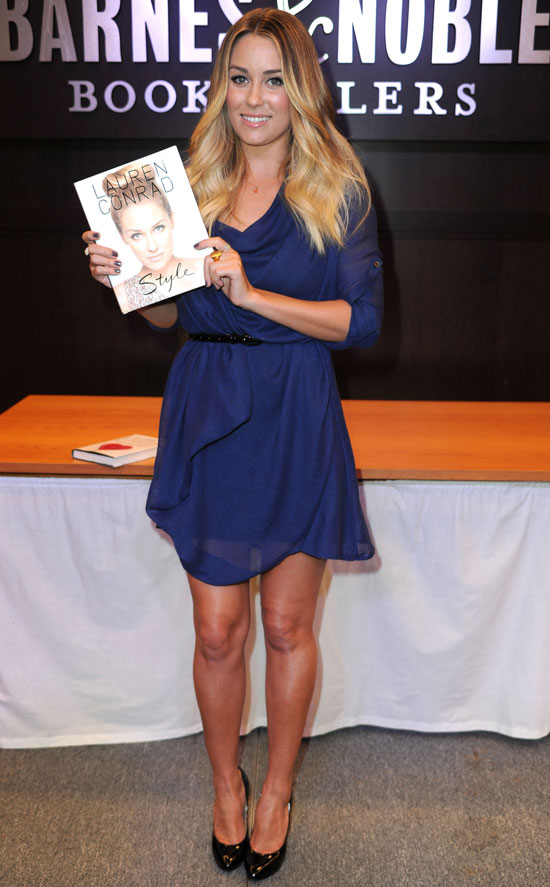 On the fashion advice fans ask her for the most: Actually, the most questions I get are about my hair, which is in the book, so it still counts. But it's usually like where I shop, or they'll have like a specific item. Sometimes they'll bring a picture, like where did you get this?
On her own worst fashion f*** up: I don't know, there's been a lot of them. I was trying to think of some of them yesterday. I wore a full-length orange dress to my first formal. With rhinestones on it. Yeah, it was kind of amazing. I looked like a pumpkin.
On fans being able to look forward to an LA Candy movie: We haven't decided on a movie or television show yet. We've looked into both, so there hasn't been a final decision. I mean, it was so much fun to write, and the thing about putting it on a screen big or small is that it gets to live on, which is fun.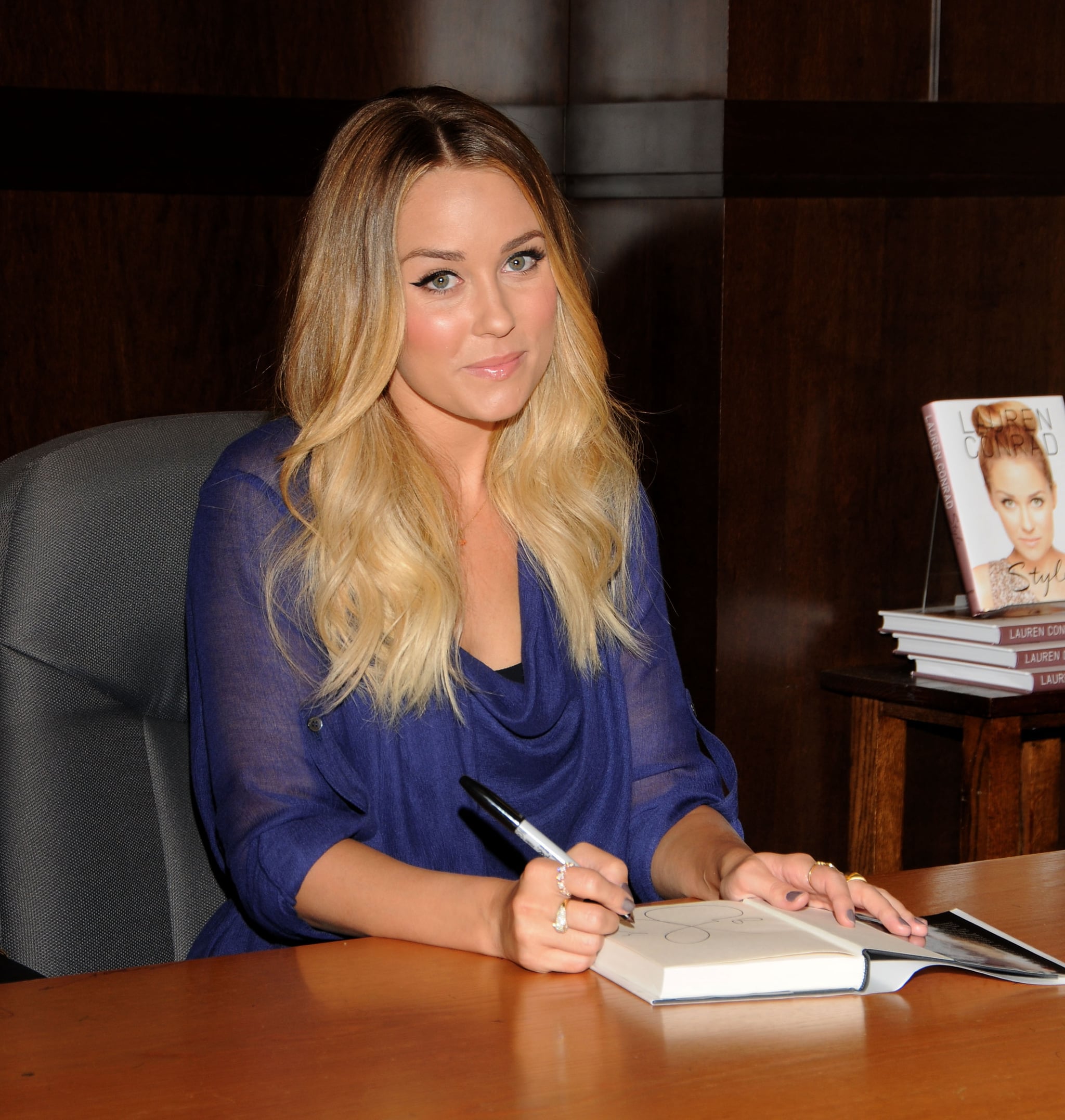 For more from our interview with Lauren, just
.
On whether she'd consider a cameo in the on-screen version of LA Candy: Maybe. I wouldn't want to ruin my own project though. I'm pretty bad, every time I do a cameo I'm like, maybe I shouldn't have done that.
On how she stays chic while traveling: I've learned on my tours that coats, a great coat and a nice pair of boots are great, because you could be wearing anything underneath and nobody knows. I could be wearing leggings and my pajama top and you don't know, so I think a great layering piece is vital.
On why she decided to return to reality TV: I think for me it was all about finding the right show to do. I really loved filming reality shows in the past, it just, you know—I was missing that personal life and as soon as I had it I didn't want to let it go. I was just looking for the right opportunity and this came along. I had an idea to kind of do one following my clothing line and it's expanded to a bit more. But you know, I still get to go home at night and have my own life.
On her new collection: The first delivery is Fall next year, so it won't be a little while, we're doing samples a while and all the early stages, which are very fun. But I really wanted to focus on fit and fabric quality and just do really nice pieces, because I'm always really hesitant to do a trendy piece that's expensive, so I wanted to do pieces like a really great high-waisted short that you can wear with tights during the Winter [and that] you can wear in the Summer with a blouse. And we wanted to do a really great blazer, different layering pieces — just really classic pieces that will last but that are still modern and stylish.