Pictures of Lea Michele in a Football Uniform Filming Glee in LA
Lea Michele Puts On Pads and Joins the Football Team on Glee!
Looks like Lea Michele's Rachel Berry isn't afraid to get dirty to win back Finn's affection! The pint-sized actress put on full football pads and a uniform to hit the field with Cory Monteith, Chord Overstreet, and the rest of the WMHS team on the set of Glee in LA yesterday. This week's Christmas episode marked the official end of Rachel and Finn's relationship, and she's apparently not going down without a fight. This isn't the first unlikely star to join the squad, as an episode earlier this season put Artie on the gridiron. The hit show has had another amazing year full of sexual tension and one of TV's best villains, and the crew recently added a Grammy nomination to their list of accolades. The cast is also starting to look beyond their series to what's next, like Chris Colfer, who is starring in a movie he wrote, though most of you think Lea is the New Directions member with the most career potential.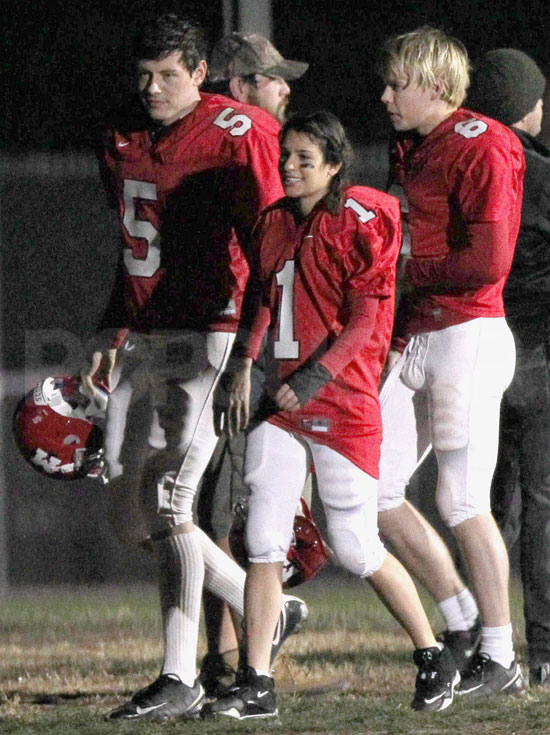 To see more of Lea, Chord, and Corey, just
.