Pictures of Leighton Meester and Garrett Hedlund at Golden Globes Afterparty
Leighton Meester Cozies Up With Garrett Hedlund at Globes Afterparties — Cute Couple or Mismatch?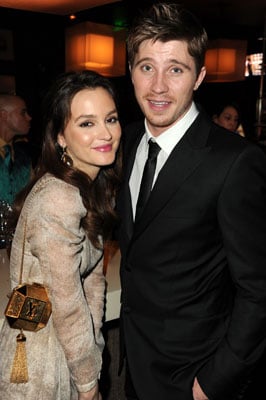 Country Strong costars Leighton Meester and Garrett Hedlund were attached at the hip as they made the Golden Globes afterparty rounds last night. The two were apparently spotted sneaking kisses amid other PDA and left together at the end of the evening. Garrett is a hot commodity in Hollywood these days and is among the guys we'd like to see more of in 2011. Leighton is a single lady after her split from Sebastian Stan last year, and it's easy to see how she could fall for handsome Garrett. Relationships between sexy young actors tend to burn out quickly, but for the time being we want to know your take on a possible Leighton and Garrett hookup — cute couple or mismatch?