Pictures of Leonardo DiCaprio, Kellan Lutz, Ellen Page, Marion Cotillard at Inception Premiere in LA
Leonardo Has Friends and Lovely Lady Costars at LA Inception Premiere
Leonardo DiCaprio wore a sharp suit and his handsome smirk at last night's LA premiere of Inception. He just returned to California after showing off his movie in Europe including a weekend stop in Paris where Leo also went on a romantic bike ride with his girlfriend Bar Refaeli. Still, Leo's dates yesterday were his costars Ellen Page and Marion Cotillard who both looked stunning in their tight sheath dresses. On the red carpet, Leonardo spoke about Inception being a "tour de force," the amazing element of surprise people can expect from it and his excitement about fans finally getting to see the finished product on Friday — check out our interviews today on PopSugar Rush!
Leo's best friend Lukas Haas also has a part in the movie, and he talked to us about his vivid childhood dreams and the more intense ones he has now. Kellan Lutz and AnnaLynne McCord inadvertently matched Joseph Gordon-Levitt in shades of gray. The couple recently went on their own overseas adventure to Germany for a World of Calvin Klein party and the London Eclipse premiere, but this time they were all about taking in another Summer blockbuster. Leonardo's career has come a long way, and apparently he is the heart of this highly anticipated film that is already getting amazing buzz.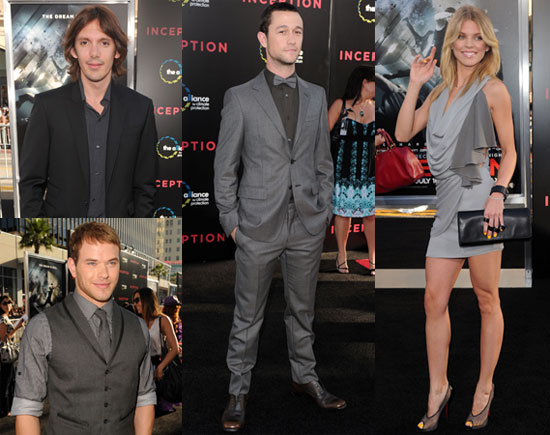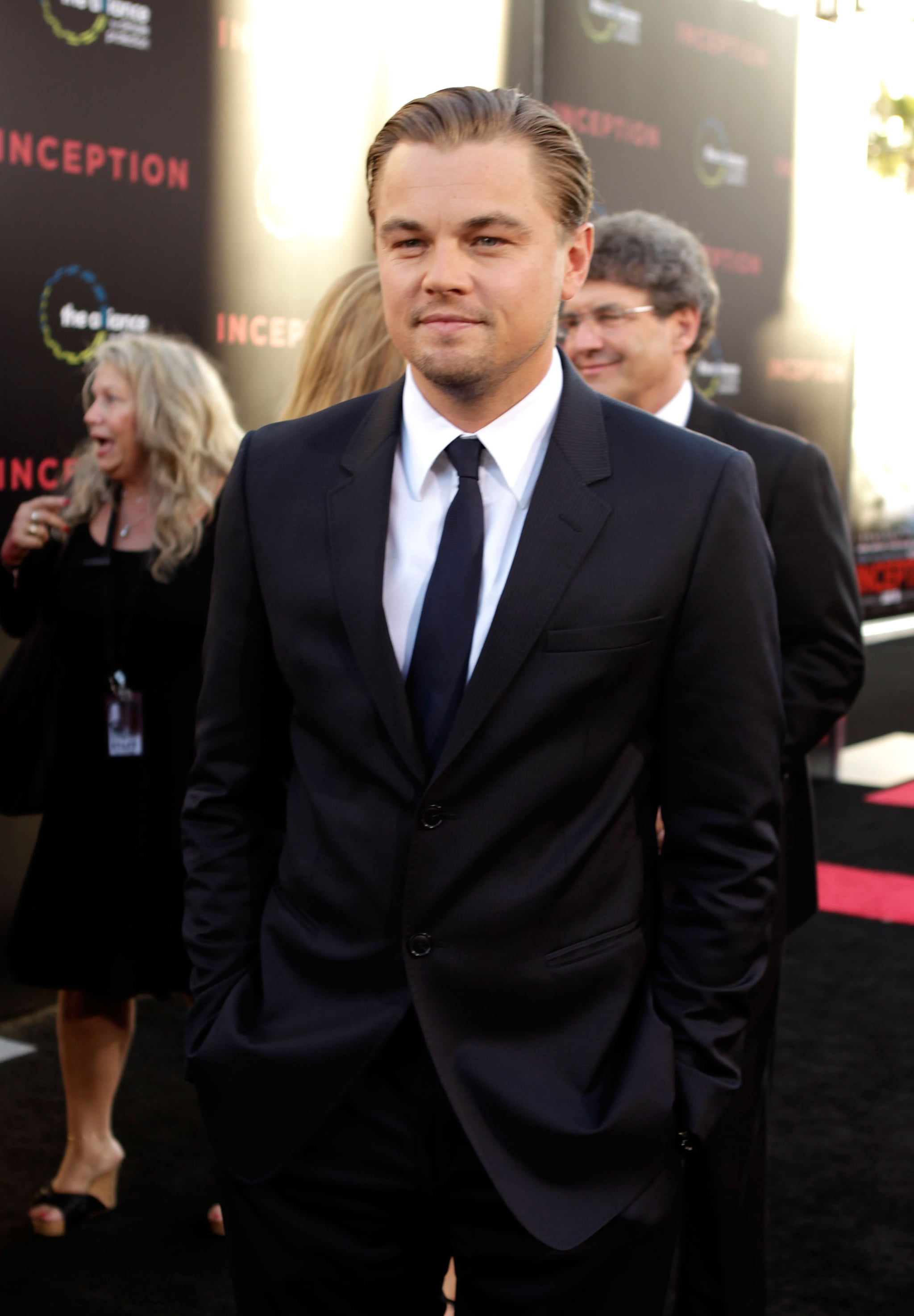 To see more from the premiere, just read more.