Pictures of Maddox And Pax Jolie-Pitt Driving a Water Taxi in Venice
Maddox Tries His Hand at Being a Water Taxi Driver With Pax!
Maddox Jolie-Pitt stepped up to the wheel this afternoon to steer a water taxi in Venice. He's about a decade shy of getting a driver's license, but that didn't seem to bother his brother Pax, and they made their way down one of the city's canals. The oldest of the Jolie-Pitt boys were out enjoying a day with their uncle Doug, who's in town for a visit after his and Brad's parents stayed for a bit as well. Maddox and Pax were well supervised by their bodyguards while on the boat, as they enjoyed their latest Italian adventure.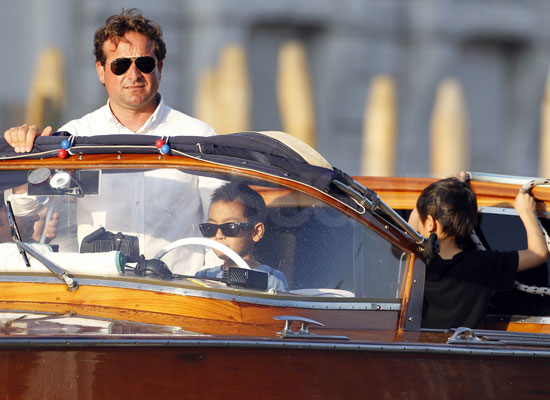 To see more Maddox behind the wheel just read more.