Pictures of Maria Sharapova's Engagement Ring Out With Fiance Sasha Vujacic
See Maria Sharapova's Huge Diamond Engagement Ring!
Maria Sharapova flashed her brand-new diamond out to lunch with fiancé Sasha Vujacic in Los Angeles on Saturday. The tennis all-star and Lakers team member announced their engagement last week, and now we get to see her flashy ring which is rumored to be worth $250,000. The two have been together for about a year after first going public last November. Maria, 23, is a few years younger than her husband-to-be at 26. She'll be joining the club of Lakers wives including Khloe Kardashian. Maria started October with a dissappointing early elimination from the China Open tournament, but she's ending the month on a high point. Congrats to the happy couple!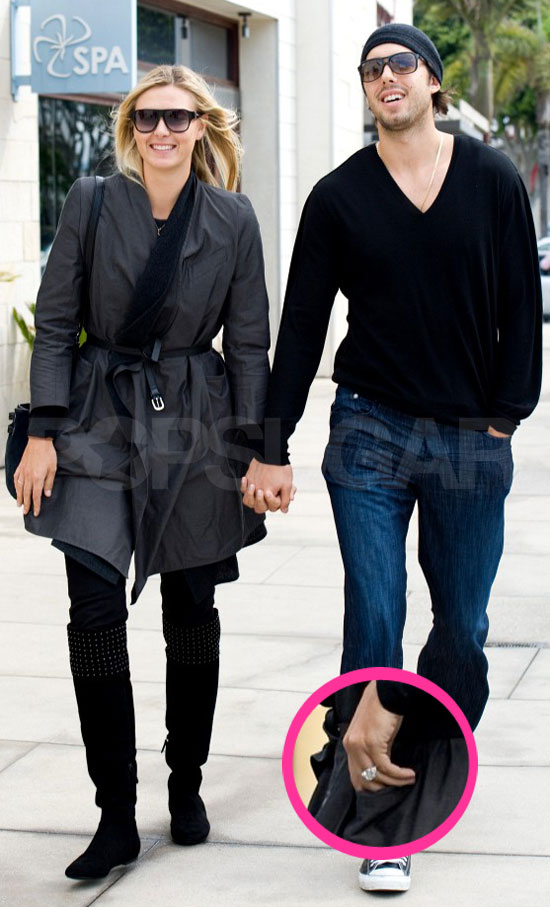 To see more of Maria's ring just read more.