Pictures of Mark Wahlberg With Family at Hollywood Walk of Fame 2010-07-29 16:09:15
Mark Wahlberg Introduces Baby Grace as He Gets His Hollywood Walk of Fame Star!
Mark Wahlberg was honored with a star on the Hollywood Walk of Fame today after more than 20 years in the entertainment industry. His The Other Guys costar Will Ferrell spoke at the ceremony after the two spent last weekend at Comic-Con, where Mark tested his hand at hosting PopSugarTV. Mark's wife, Rhea, and their kids Ella, Michael, and Brendan joined in for a photo op in front of the shiny new plaque, and it was also the debut of their newest member, 5-month-old baby Grace. The recognition is well-deserved as Mark's impressive career includes music, modeling, movies, and producing with his latest blockbuster film coming out on Aug. 6. Plus, this weekend is his one-year wedding anniversary with Rhea; congrats two times over to the Wahlberg family!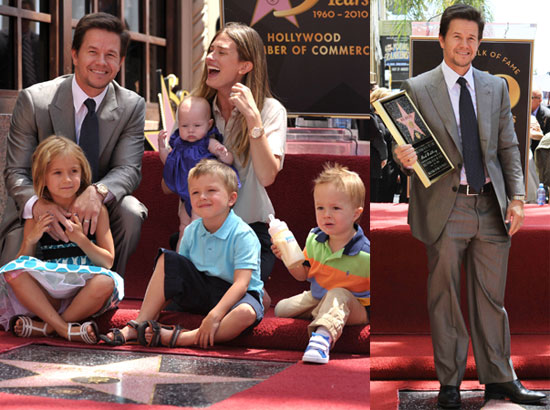 To see more Mark and his family, just read more.