Pictures of Matthew McConaughey, Jennifer Lopez at Four Seasons of Hope Gala in NYC 2010-06-16 11:00:00
Matthew McConaughey Hosts J Lo For Charity and Has a Morning Out With Baby Vida!
It was a double date night for Matthew McConaughey, Camila Alves, Jennifer Lopez, and Marc Anthony at the Four Seasons of Hope Gala in NYC yesterday. The two couples posed on the red carpet at Cipriani Wall Street, and Matthew also had a photo op with some of the kids who have benefited from his j.k.livin foundation. Jennifer Lopez was in her latest dramatic gown for the event, this time showing skin with her cutouts after dazzling in gold at the Apollo on Monday. She took the stage to entertain the guests, and Marc even joined her for a duet. It was a reunion for MM and J Lo, who starred together in 2001's The Wedding Planner. Both actors also scored spots on this year's PopSugar 100, with Matthew at 28 and Jennifer at 78.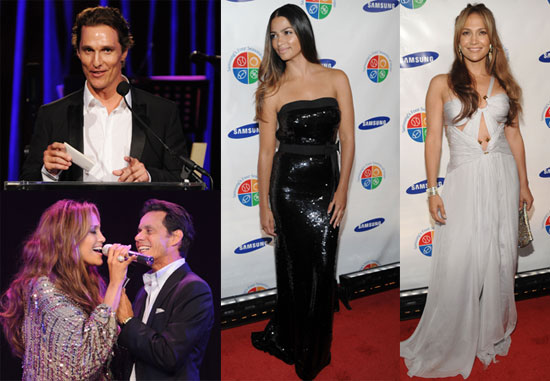 Even after their big night out, the McConaughey-Alves were together heading out of their hotel this am. Baby Vida was ready to seize the morning with an adorable barrette in her hair. Rounding out the Big Apple adventure, Matthew and Camila spent yesterday afternoon cheering on her native Brazil in the World Cup and watching Levi play with fire trucks, which prompted Matthew to Twitter about his great day.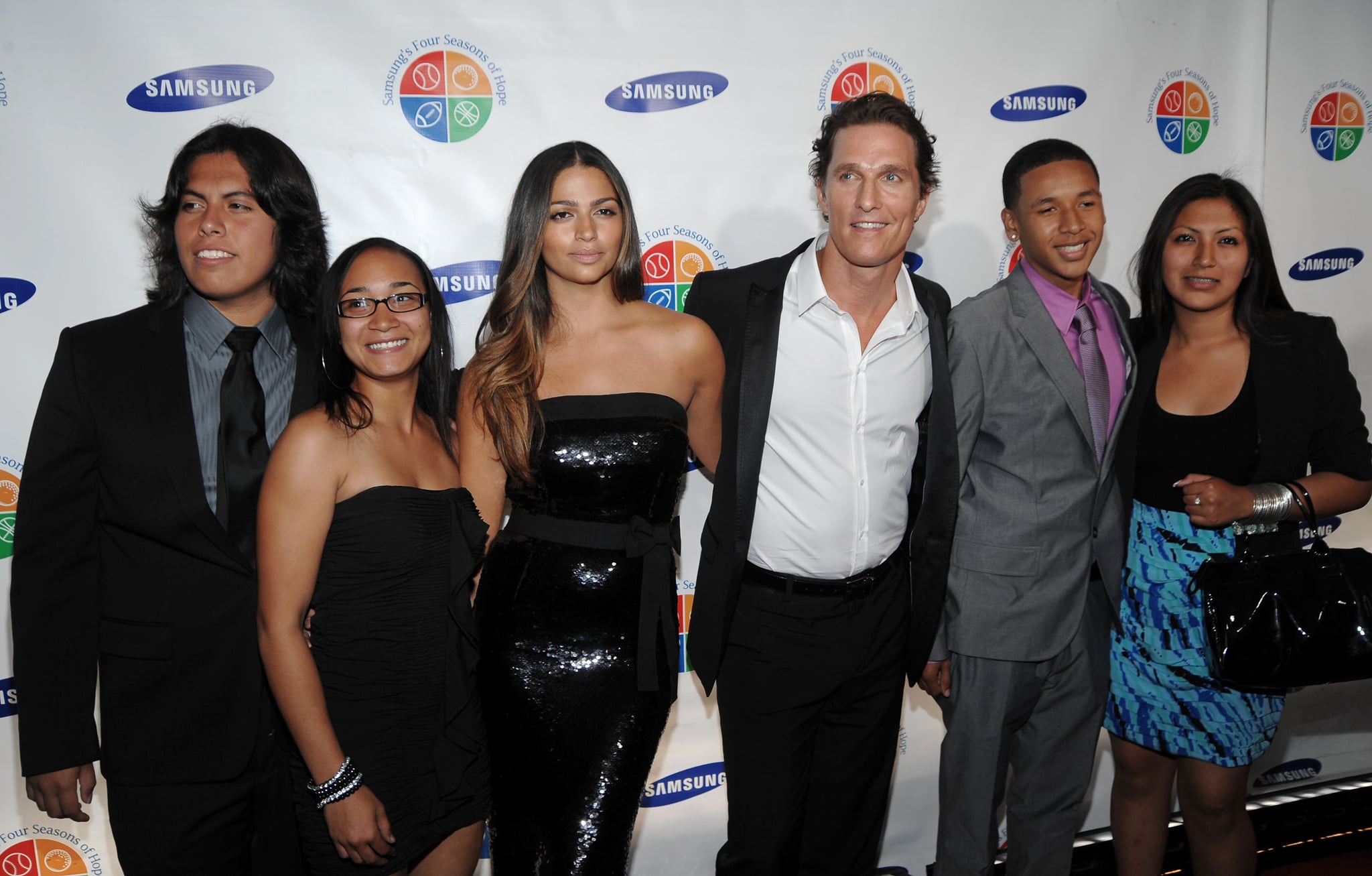 To see more from the event including J Lo, Marc, Matthew, and Camila, just
.