Pictures of Matthew McConaughey Shirtless With Levi and Golfing
Shirtless Matthew Celebrates the Fourth With Three Generations of McConaugheys!
Matthew McConaughey kicked off his holiday weekend with a trip to the golf course in Calabasas, CA on Friday. Camila Alves brought Levi and Vida along for the outing, as well as Matthew's parents Kay and James. The athletic dad also hit the links solo earlier in the week, but he focused on family time as he prepared to spend the Fourth of July in Malibu — the beachside location was a popular place to spend Independence Day! Matthew first tweeted a patriotic message and then he took a shirtless stroll by the water with his shorthaired son Levi.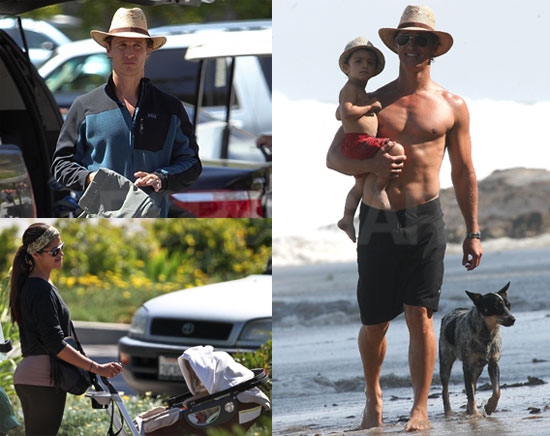 To see more Matthew, Levi and Camila, just
.