Pictures of Met Gala Red Carpet
Gisele, Kristen, Beyoncé, Gwyneth, and More Bring Sexy Style to the 2011 Met Gala — Hundreds of Pictures!
The 2011 Metropolitan Museum Costume Institute's Gala was a star-studded affair in NYC Monday night. The event is one of fashion's biggest nights of the year and the ladies certainly didn't disappoint on the red carpet. Nicole Richie kicked off the neutral looks in a bright white Jason Wu and Emma Roberts followed suit in a cutout Michael Kors. Pregnant Kate Hudson dressed her curves in Stella McCartney while Gwyneth Paltrow highlighted her hot body in a skintight backless gown by the same designer. Ashley Greene looked elegant in a one-of-a-kind Donna Karan gown after recently finishing up work on Breaking Dawn and Naomi Watts sparkled in sheer Stella McCartney.
Gossip Girl's Blake Lively had Karl Lagerfeld on her arm when she arrived in Chanel and Elizabeth Banks dazzled in a gold sequin Tommy Hilfiger. Jessica Alba, who turned 30 just last week, wrapped her baby bump in a metallic Ralph Lauren and posed for pictures with Cash Warren on their way inside. Diane Kruger left little to the imagination in a thigh-baring Jason Wu on the arm of boyfriend Joshua Jackson. SJP paid tribute to the evening's theme of Alexander McQueen: Savage Beauty in a dress by the late artist after first wearing his work to the 2006 Gala. Jennifer Hudson was stunning in strapless Vera Wang, which she accessorized with her bright smile and a side ponytail.
The night wasn't all about light looks though, as there were plenty of ladies donning dark dresses. Beyoncé Knowles sacrificed comfort for fashion in a daring Pucci that barely allowed her to walk, but luckily Jay-Z was by her side to help her up the stairs. Michelle Williams upped the sexiness in smoky makeup and a Miu Miu number and Sofia Vergara's black Carolina Herrera gown was accented by floral embroidery. Rihanna joined the many ladies decked out in Stella McCartney with her lacy black look while Penelope Cruz chose ruffles to accent her Oscar de la Renta creation. Designer Ashley Olsen, who's a staple at the annual fete, was understated in vintage Christian Dior but her puffy ivory sleeves provided plenty of interest.
Red was a hot hue of the evening and Gisele Bundchen started the trend in Alexander McQueen. She shared a little PDA with her handsome husband, Tom Brady, who was looking dapper with his slicked back hair. Jennifer Lopez also brought her man, Marc Anthony, though her bright Gucci was the one getting all the attention. Glee's Lea Michele wasn't the only small screen star in crimson, since her costar Dianna Agron also showed up in the bright color. Kristen Stewart had a different take on the trendy solid look when she stepped out in a sexy Proenza Schouler. The actress was solo on her way into the event since Robert Pattinson's been busy taking care of overseas press duties for Water For Elephants.
Other colors made their way onto the red carpet including Zoe Saldana's cheery yellow Calvin Klein column and Ginnifer Goodwin's bold green cutout dress, which was actually from Topshop! Model Brooklyn Decker contributed to the rainbow in her neon pink Michael Kors after getting ready with friends and Isla Fisher accented her gorgeous hair with a sequined Tory Burch. Emma Stone took a break from filming The Amazing Spider-Man to step out in a floral Lanvin and Eva Mendes was a vision in royal blue Stella McCartney.
There were so many more stylish women to see last night, so be sure to check out the gallery with HUNDREDS of pictures from the 2011 Met Gala. Also, be sure to weigh in on your 2011 Met Gala red-carpet favorites with Fab and Bella's live love it or leave it polls!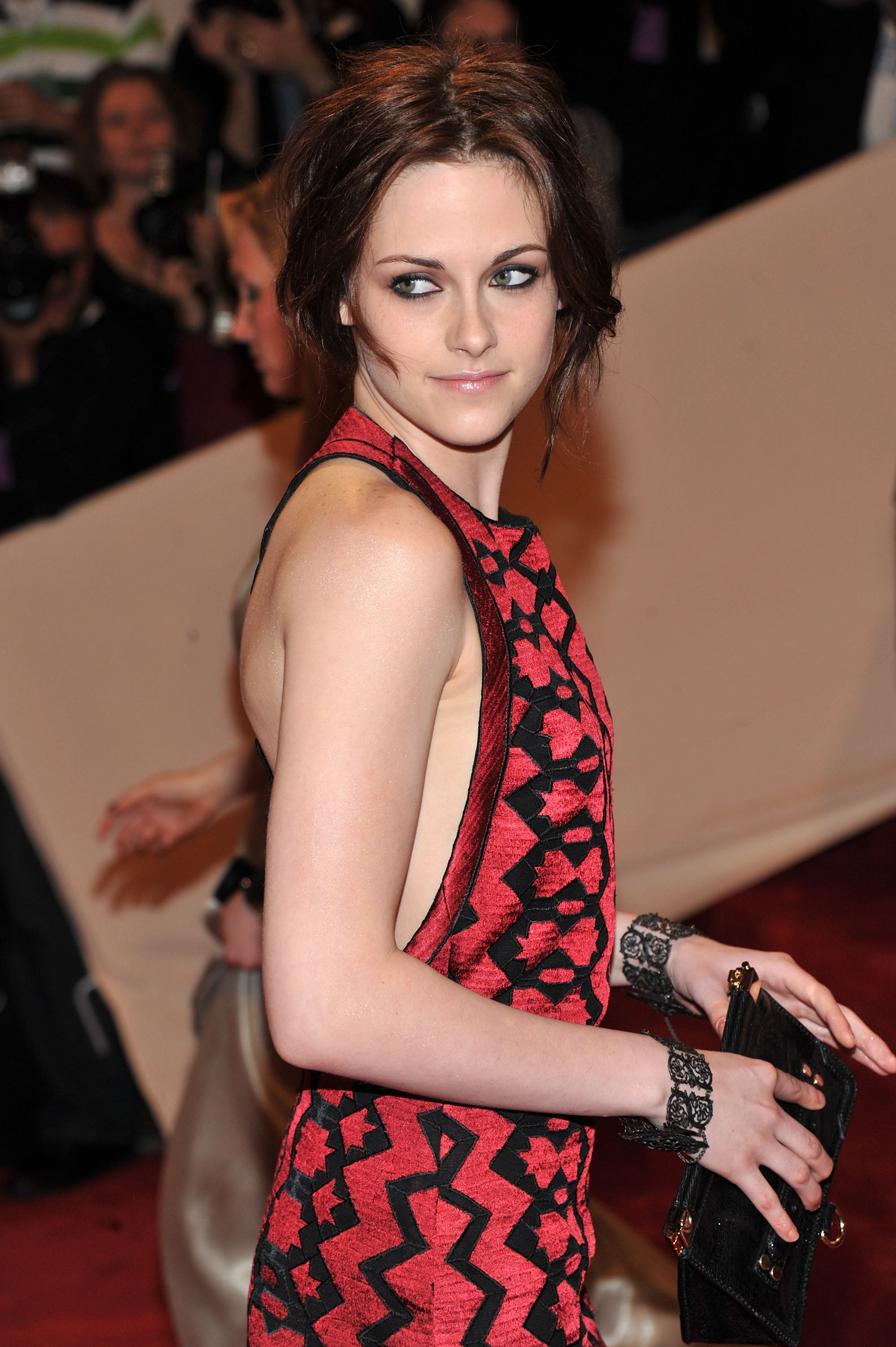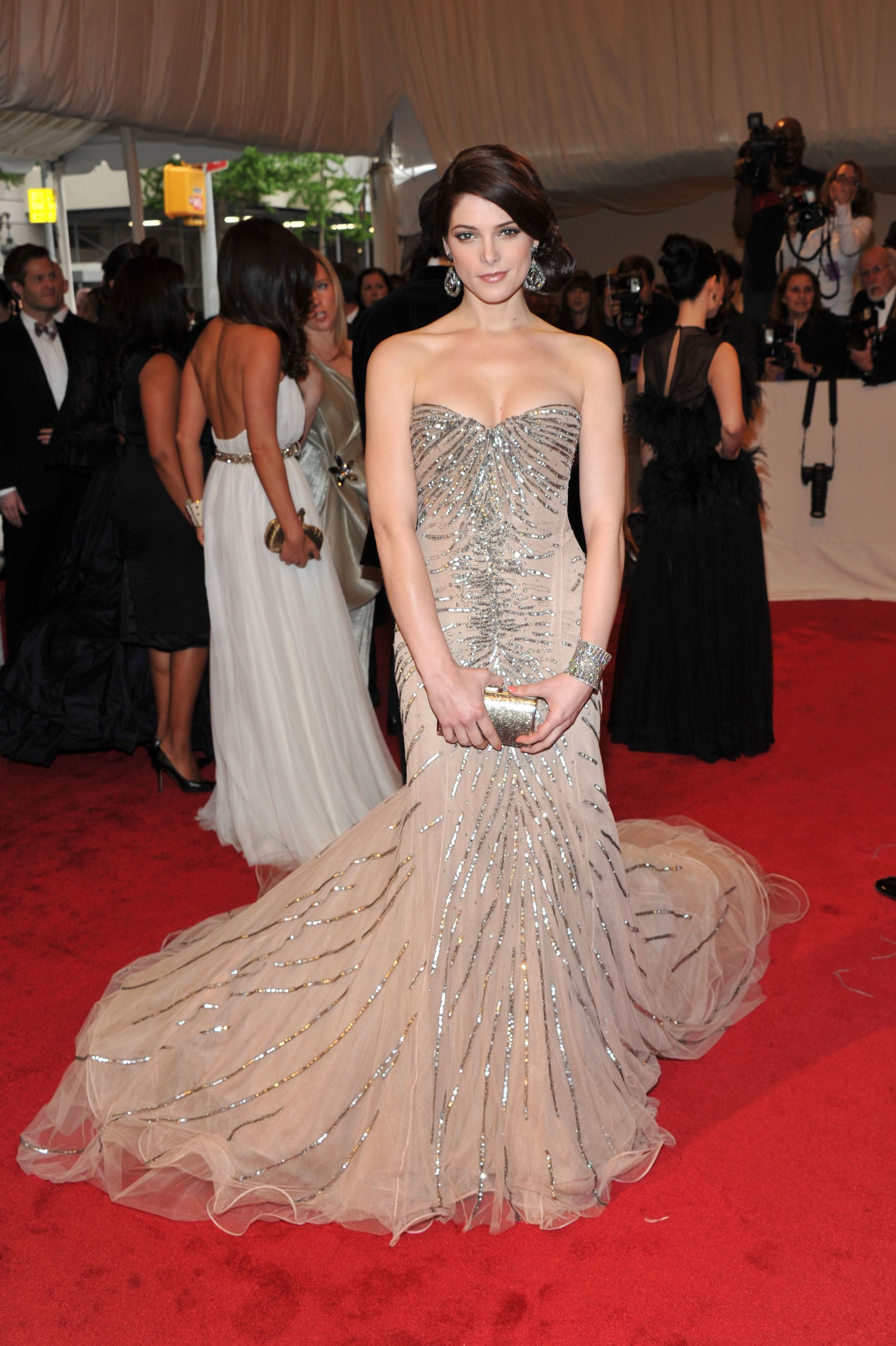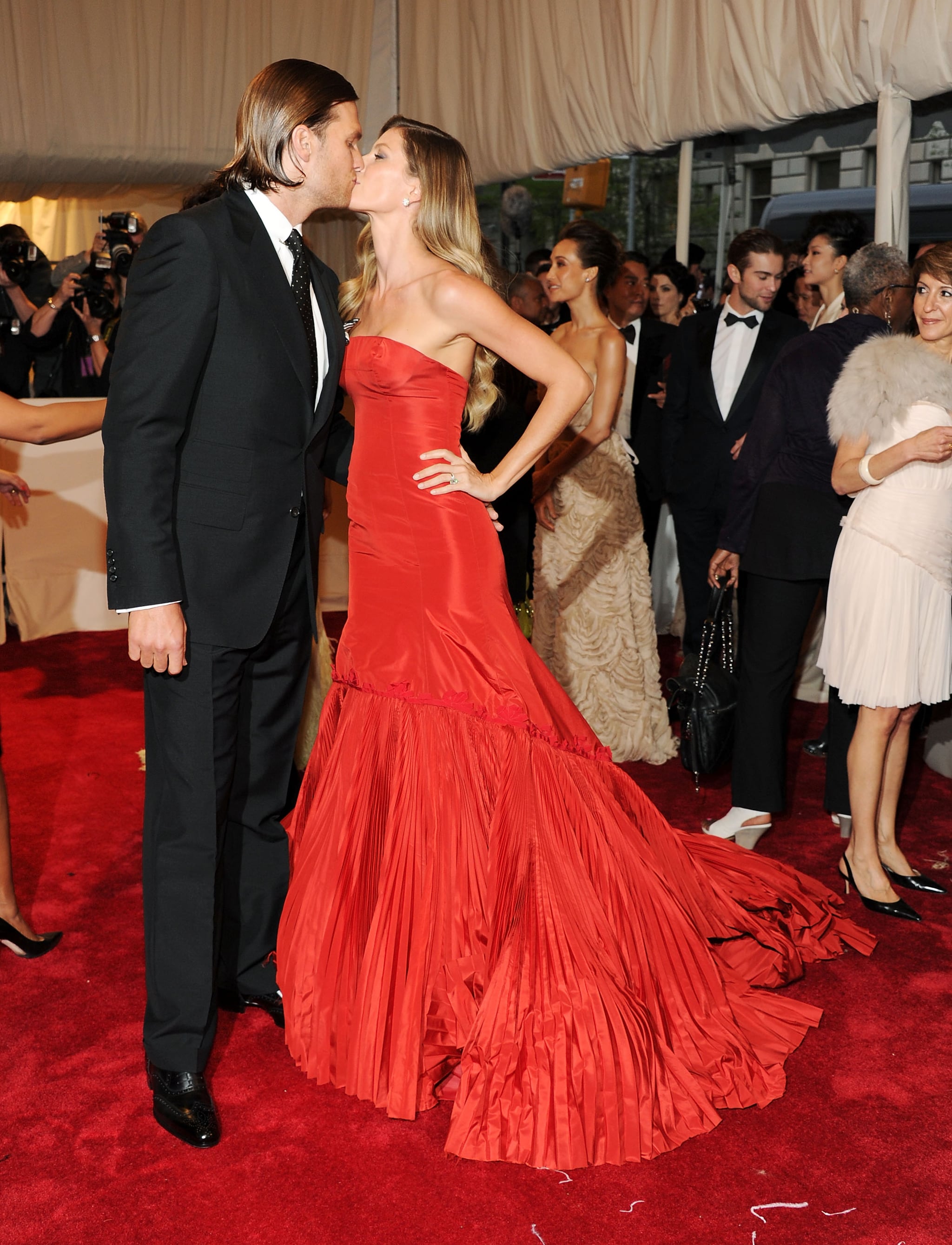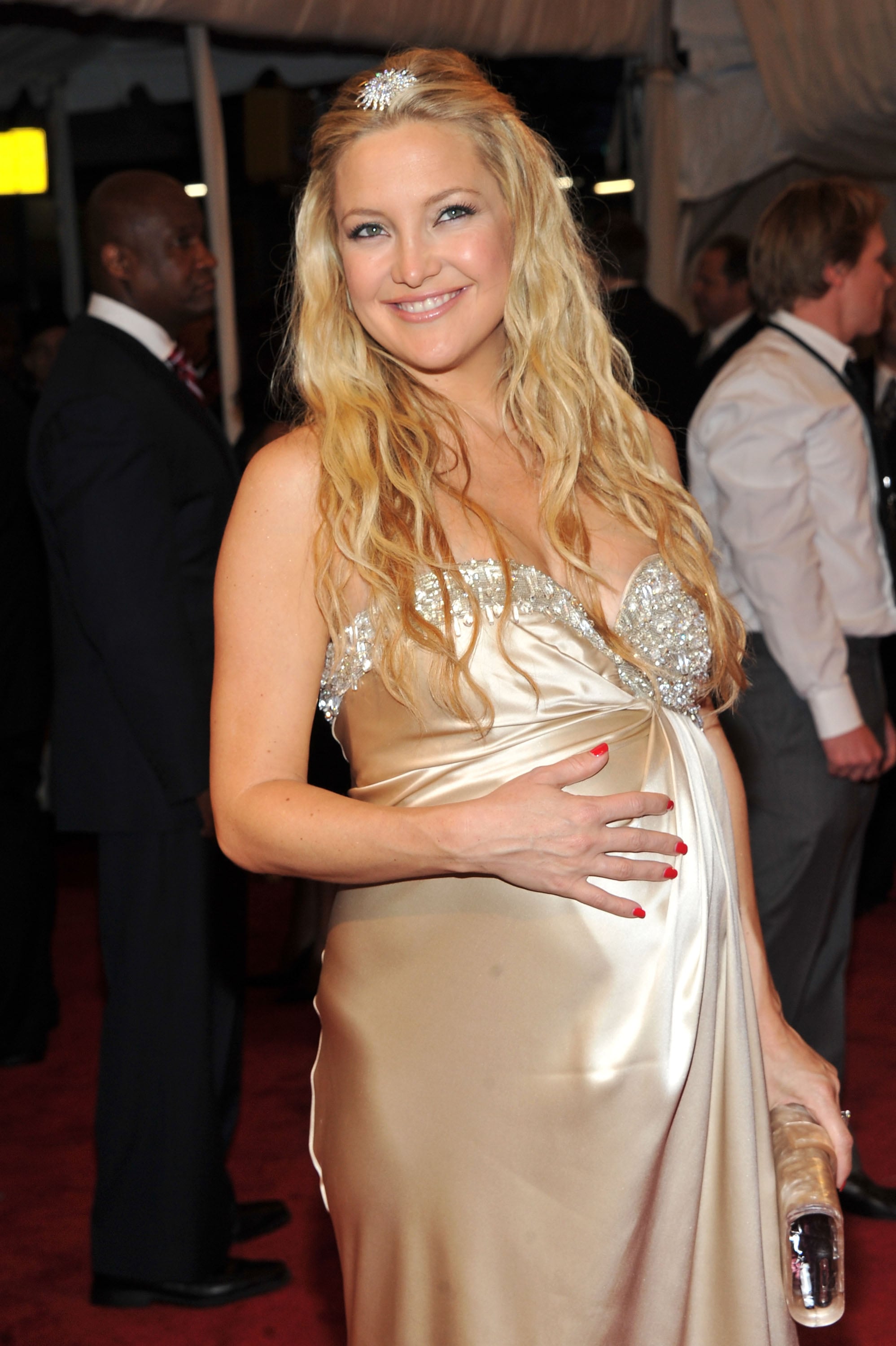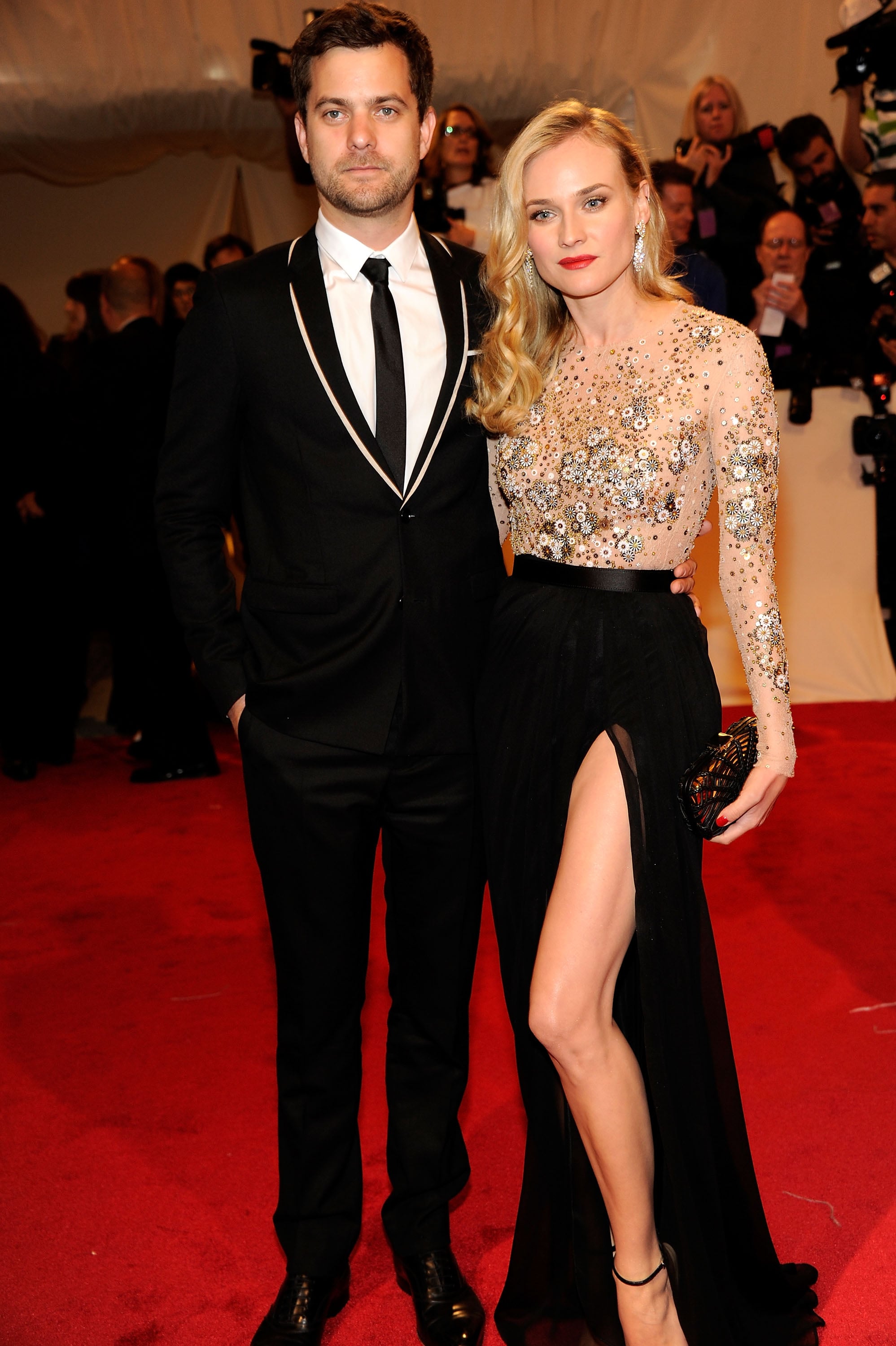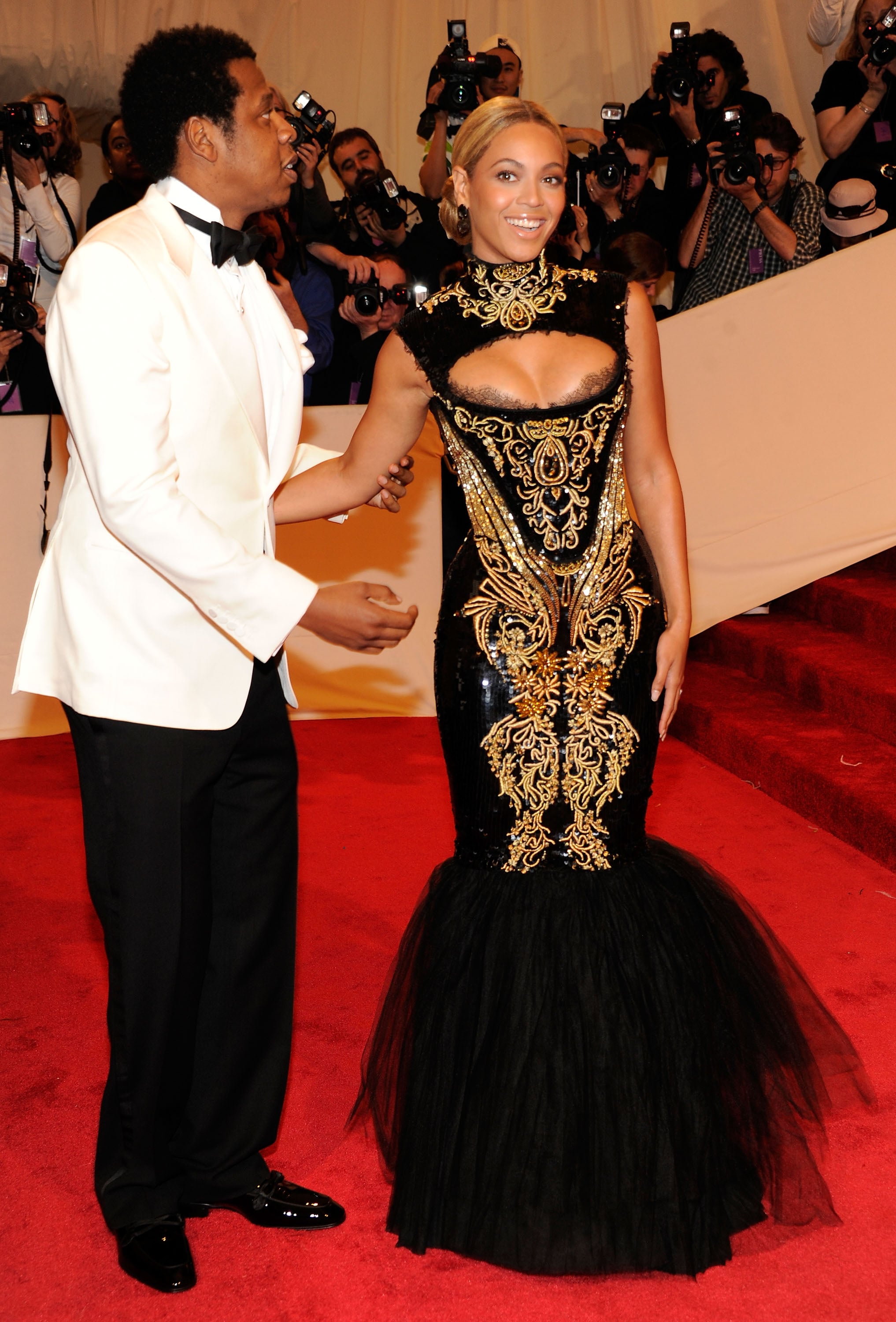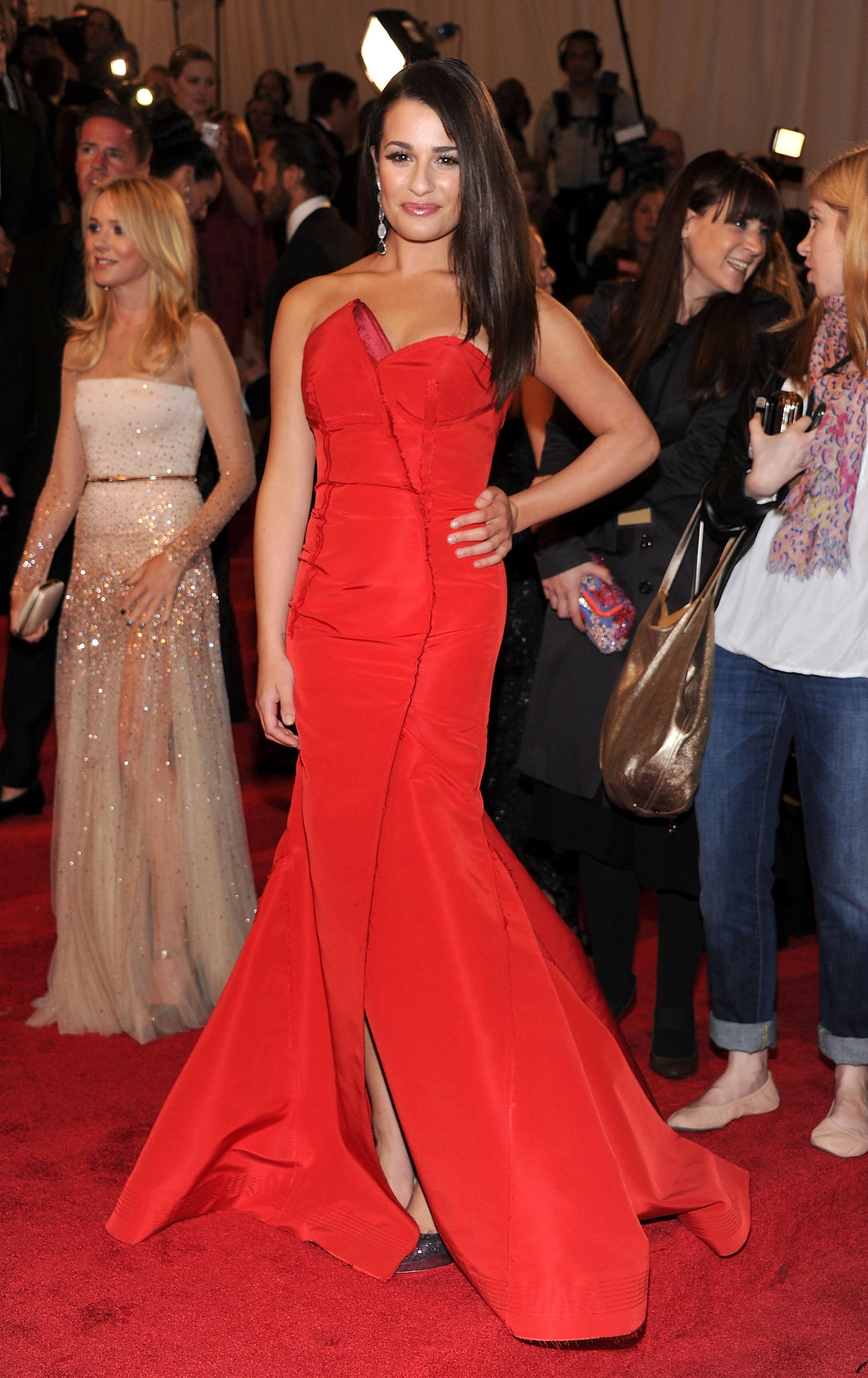 To see HUNDREDS more pictures from the Met Gala carpet, just read more.