Pictures of Michelle Williams Filming Take This Waltz
Michelle Williams Takes a New Hair Color to Canada!
Michelle Williams debuted a super blond bob in NYC last May, but she's changed up her hair yet again — she was in Toronto yesterday showing off a new, redder hue. She was on the set of Take This Waltz, which also stars Seth Rogen and Sarah Silverman. Michelle's Summer has so far been about quality time with her daughter, Matilda, but she did fit in at least one exciting getaway. She spent time at Cannes with her fellow Blue Valentine actor Ryan Gosling, and the duo showed off their amazing chemistry at press conferences, premieres, and parties.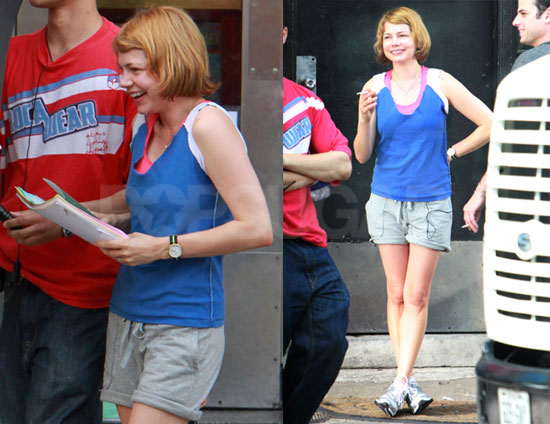 To see more Michelle, just read more.