Pictures of Miley Cyrus in a Bikini Top Kissing Avan Jogia on Her Birthday
Miley Cyrus Welcomes Her 18th Year With a Leather Bikini Top and Sparkling PDA!
Update: Miley's kissing buddy has been ID'd as Nickeloden star Avan Jogia of the show Victorious — check out new photos of him on his way into her party below!
Miley Cyrus slipped into a black leather bikini top last night to celebrate her 18th birthday at LA's Trousdale. Her soon to be single mother Tish was on hand for the party, as was Demi Moore and her daughter Tallulah. Miley was fresh off an appearance at the American Music Awards, where she wore a mini Marchesa and simple makeup on the red carpet before switching into fringe to perform. It looks like the real fun for Miley started after she blew out the candles on her enormous cake, found a dark corner of the club, and brought a new guy friend over for some kissing. Her ex, Liam Hemsworth, was also spotted with a new companion over the weekend, so it seems like both he and Miley are moving on with no problems following their August split.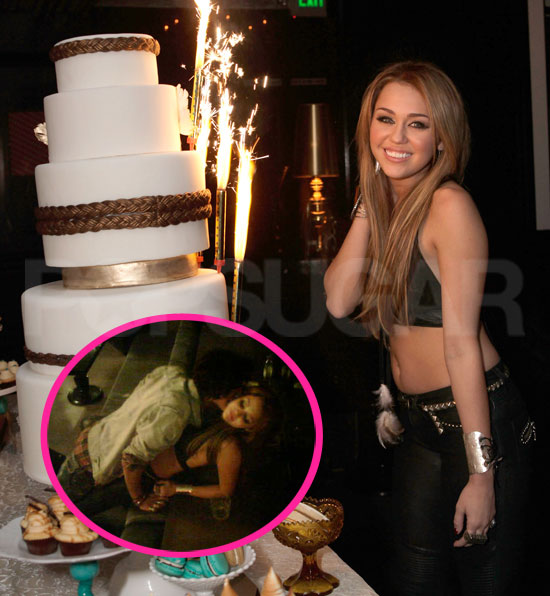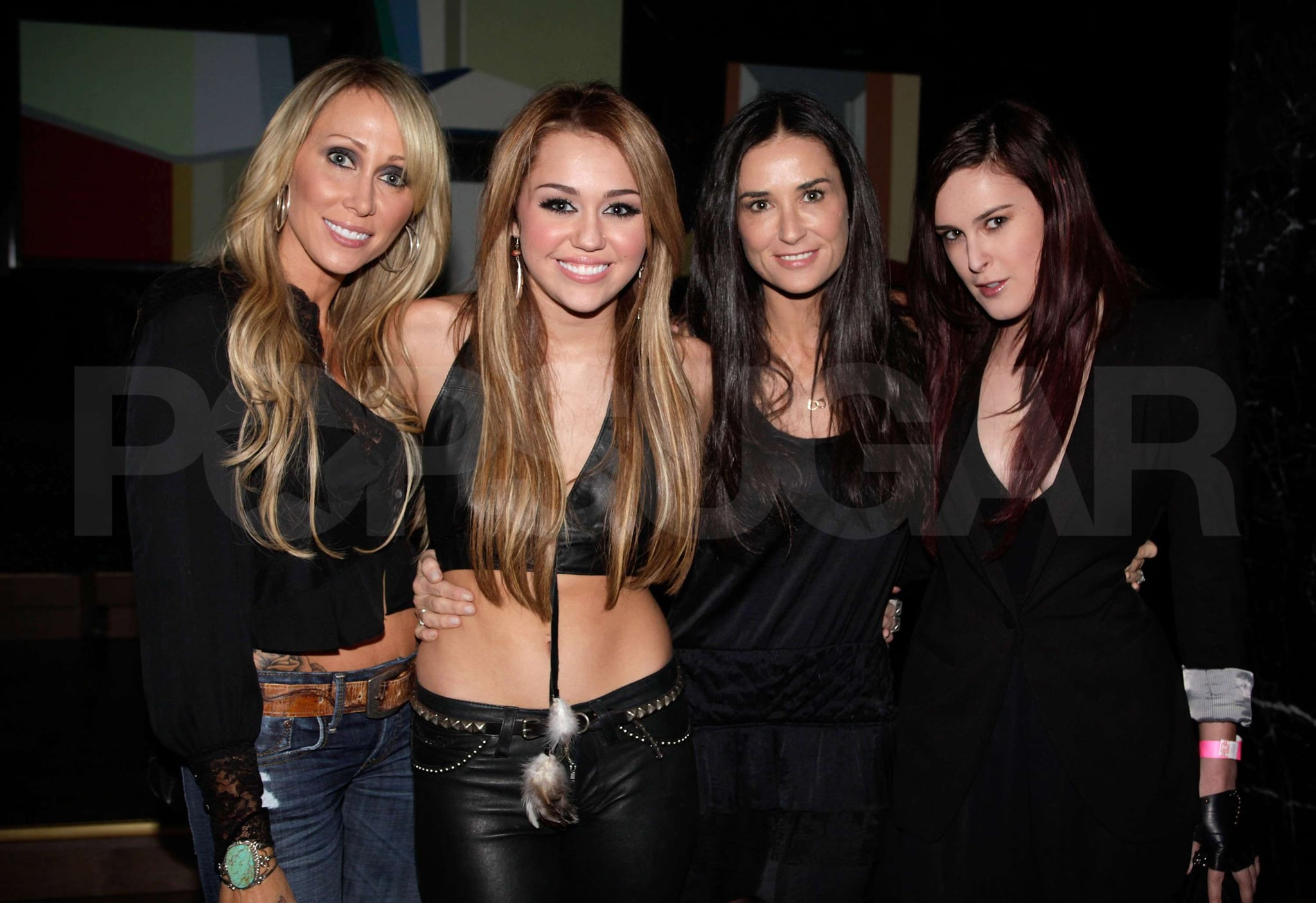 To see more Miley, just read more.