Pictures of Neil Patrick Harris, Christina Hendricks, Jon Hamm, Ryan Seacrest and More at Creative Arts Emmy Awards
NPH, Seacrest, Old Spice Isaiah and Mad Men Creatively Get the Emmy Party Started!
The 2010 Primetime Emmys are less than a week away and the TV world got the ball rolling on Saturday with the Creative Arts ceremony at the Nokia Theater in LA. Neil Patrick Harris had his boyfriend David Burtka on his arm as they celebrated NPH's first two Emmy wins, which means one statue for each of their twin babies on the way. Jon Hamm and Christina Hendricks were among the Mad Men representatives, which also took home a pair, and they'll be out with the rest of cast this weekend at the big show. Erika Christensen sported a short navy number on the red carpet while Glee creator Ryan Murphy playfully posed with fellow nominees Kathy Griffin and Kristin Chenoweth. Buzz is breaking down all the major categories before next Sunday, so make sure to fill out your ballot for a chance to win an iPad and check out the downloadable one for your Emmy party!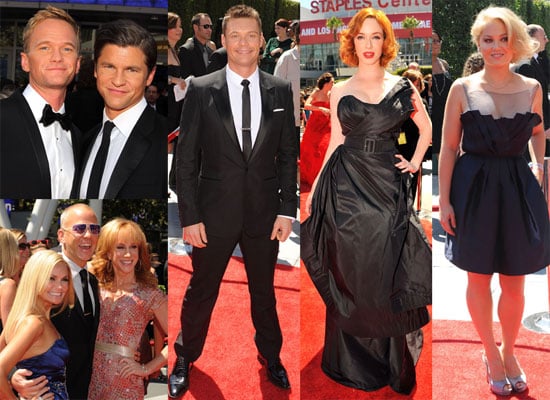 HBO's The Pacific led the way with a handful of honors while Ryan Seacrest took home his first ever Emmy for Jamie Oliver's Food Revolution. Old Spice guy Isaiah Mustafa wasn't individually nominated, but his viral ads took home a shiny gold statue, and he and Jon Hamm made quite the handsome site backstage. Betty White also triumphed for her SNL hosting gig, but Seth Meyers and Andy Samberg were there in her stead. Check out the full list of winners and get excited for an exciting week leading up to the Primetime Emmys where all these stars and more will be back in the same place on Sunday!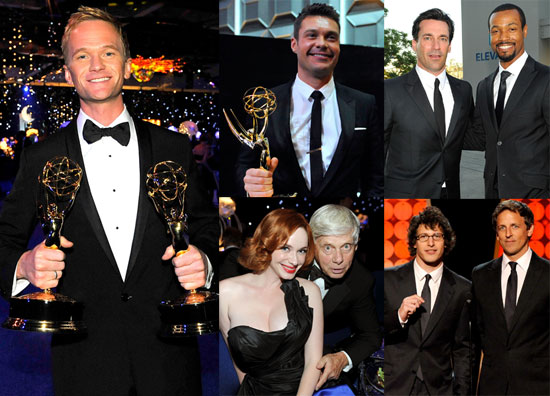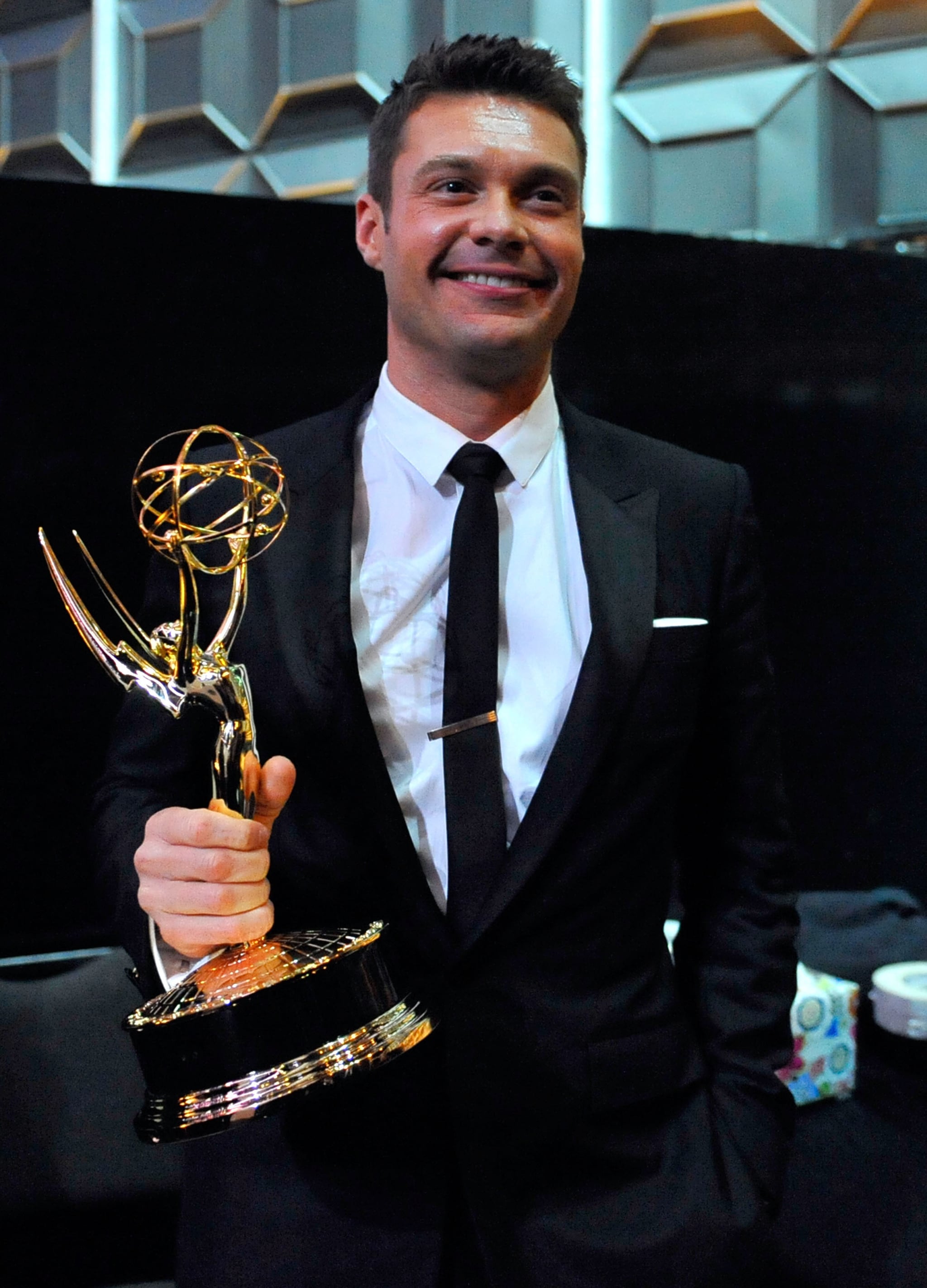 To see lots more from the event including Seth Meyers, Robin Williams, Andy Samberg, Jane Lynch, and many others just read more.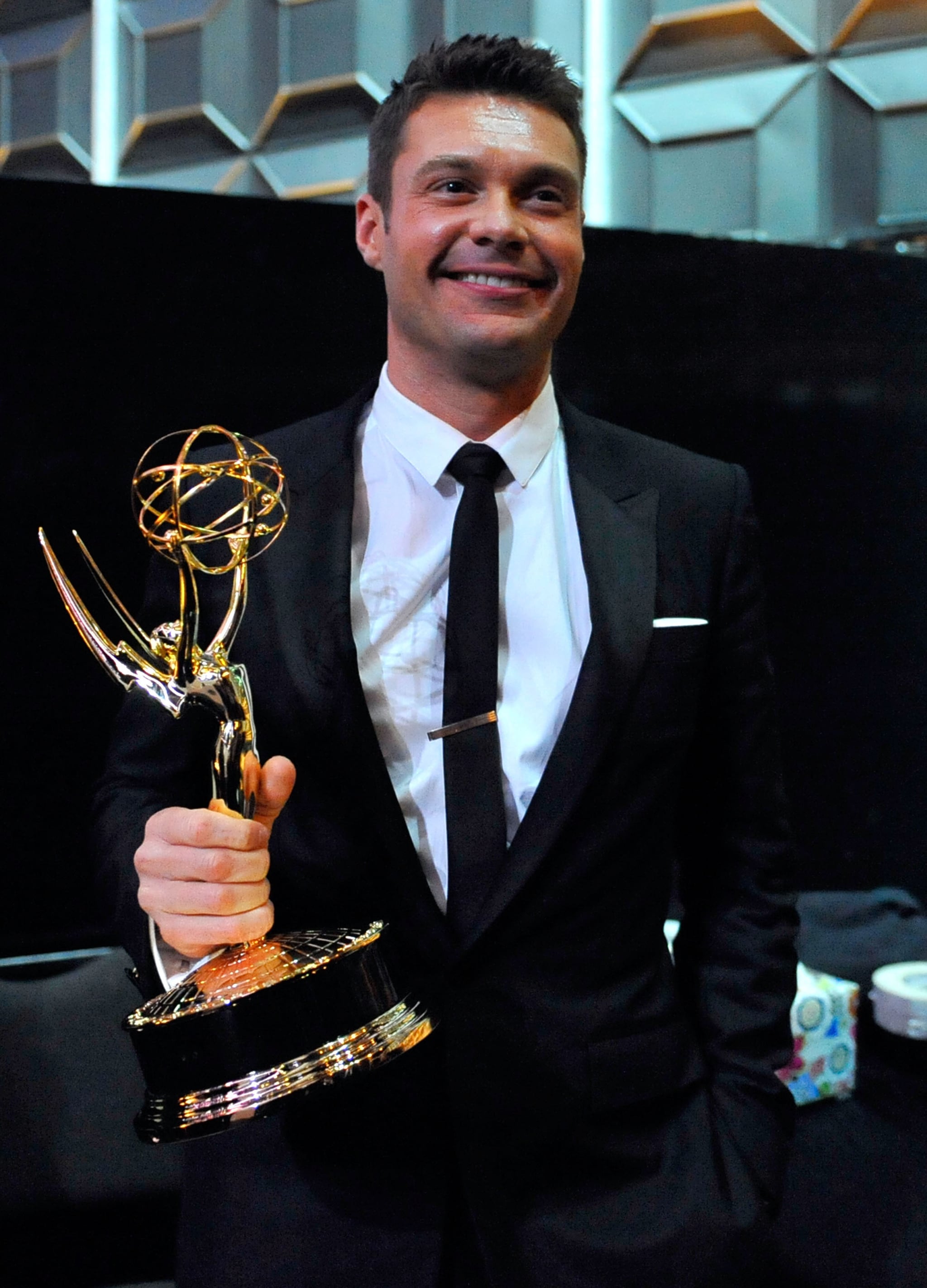 Images include: Neil Patrick Harris, Rich Sommer, Jon Hamm, Isaiah Mustafa, Rico Rodriguez, Christina Hendricks, Erika Christensen, Jane Lynch, Kristin Chenoweth, Kathy Griffin, David Burtka, Susan Schneider, Robin Williams, Andy Samberg, Ryan Seacrest, Ryan Murphy, Matthew Weiner, Seth Meyers