Pictures of Nina Dobrev in Seventeen Fitness
Nina Dobrev Rocks a Bikini and Says She's Not Afraid to Get a Few Bruises
Start Slideshow
ADVERTISEMENT ()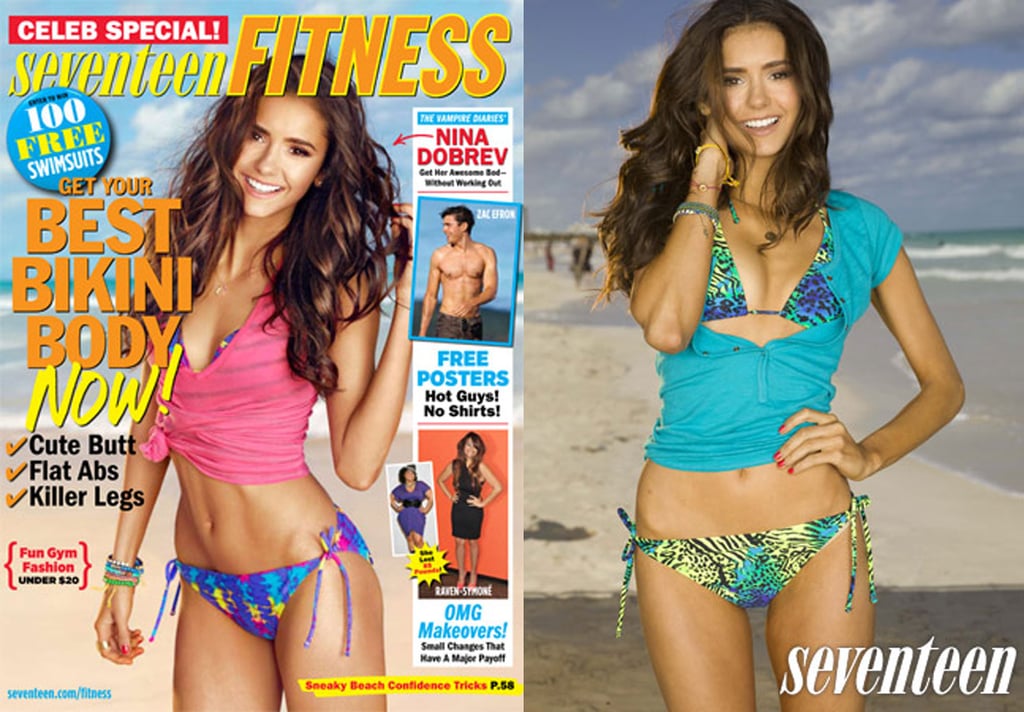 0
Nina Dobrev Rocks a Bikini and Says She's Not Afraid to Get a Few Bruises
Nina Dobrev modeled some bikinis beachside and dished on her exercise secrets for the Seventeen celeb fitness issue, which hits stands on May 3. The Vampire Diaries actress is not only in killer shape, but she's also riding a career high. Her series just got picked up for a third season, and she's set for a role in the upcoming big-screen adaptation of The Perks of Being a Wallflower. When she's not busy working, she's been getting close with her costar Ian Somerhalder, and the duo are going head to head for your favorite onscreen vampire vote in our 2011 PopSugar 100! Nina told the magazine that despite being in the spotlight, she manages not to get too wrapped up in dieting or image, and considers herself a tough cookie. Here are some highlights:
On her favorite way to work out: I do a lot of yoga. I practice yoga three or four times a week. It's an escape for me.
On why she's not obsessed with her looks: People who are confident, happy, enthusiastic, vivacious and vibrant are the ones other people are generally attracted to. You're drawn to those kinds of people—you're not drawn to the person in the corner of the room counting calories with her shoulders slumped over.
On self-acceptance: I've reached a point where I'm comfortable in my own skin, and I do what I need to do, to feel good, but I'm built the way I am. The dancer's feet, the bruises on my legs, they're not going to go away. I think real girls have bruises. Tough chicks get bruised. They get dirty. And they have fun. It's just a part of life!
On another possible career path: I could be a yoga instructor. I'm not certified, but I could do it. Once I did a class where the instructor didn't show up, and I just went to the front and did it, and everyone followed. So I've done it before, and I love it.