Pictures of Orlando Bloom and MIranda Kerr Throughout 2010
Biggest Headline of 2010: Orlando Bloom and Miranda Kerr Say "I Do" Before Announcing Her Pregnancy!
We're looking back at the biggest headlines of 2010, and we'll be revealing more throughout the month of December. Here's one of the stories that created the most buzz over the past 12 months and don't miss the rest of our Best of 2010 coverage across the network!
It was a year full of celebration for Orlando Bloom and Miranda Kerr, starting with the new year spent perfecting their tans in St. Barts. She was soon called back to the beach for a Victoria's Secret swimwear shoot, and Orlando also resumed work and began filming The Good Doctor in LA. Orlando, who clinched TrèsSugar's biggest teen heartthrob of all time award, then jetted off to Paris to spend a romantic May weekend with Miranda.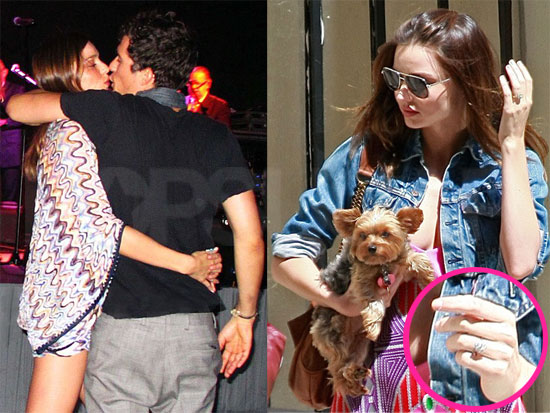 Rumors soon began to circulate about an engagement, and the duo confirmed their plans to wed in June — it didn't take long for her to show off her sparkly new ring. The pair began making preparations for their ceremony, but also took on new projects with him scoring a Hugo Boss campaign and her doing a Prada shoot. Despite their busy schedules, Orlando and Miranda still managed to find time for spontaneous moments of PDA.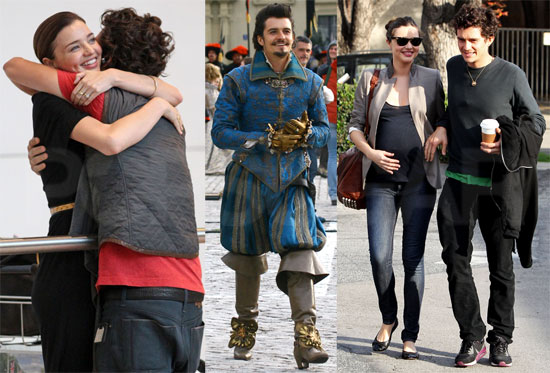 The couple wed during July in a secret ceremony, and their short engagement led some to think Miranda could be expecting. She then confirmed her baby news to Spanish Vogue, and shortly thereafter showed the first signs of her bump. The parents-to-be then headed to Germany for Orlando to shoot The Three Musketeers, though they took a detour to Paris so Miranda could hit the catwalk for Balenciaga during Spring Fashion Week. She put her modeling skills to good use with a naked pregnant appearance in W, and later flaunted her stomach more in the pages of Vogue Australia. Their obvious excitement about becoming parents, in addition to their adorable matching good looks, makes Miranda and Orlando one of our favorite celebrity couples of 2010.