Pictures of Oscar Nominated Natalie Portman Hours After Receiving News of Her Nomination
Oscar Nominated Natalie Portman Is Feeling "Honored and Grateful"
Start Slideshow
ADVERTISEMENT ()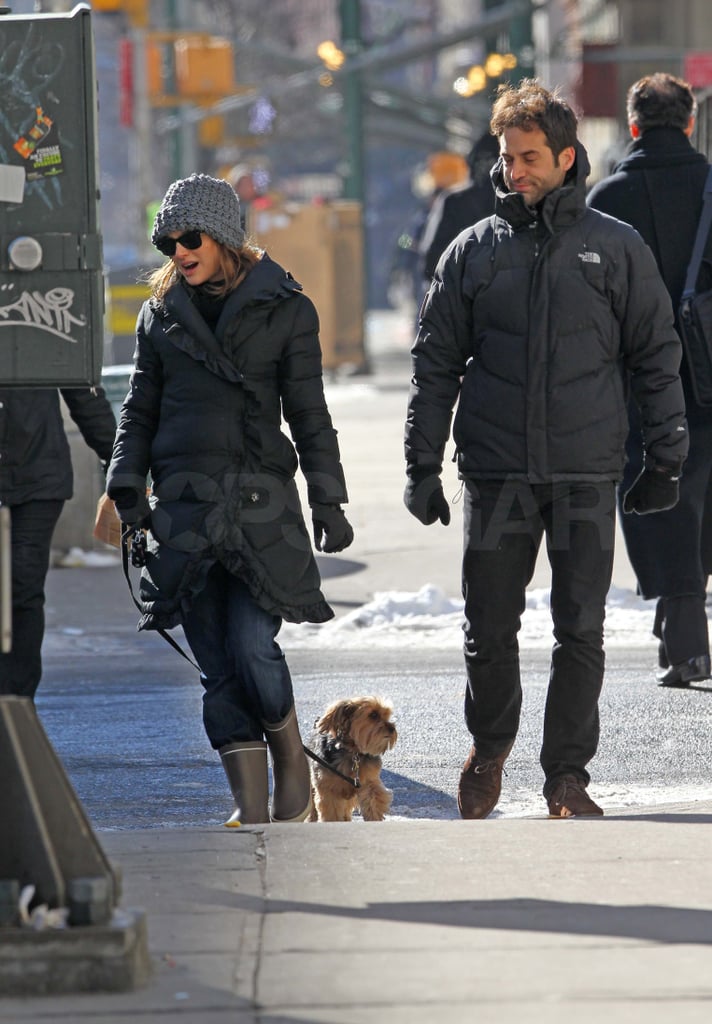 0
Oscar Nominated Natalie Portman Is Feeling "Honored and Grateful"
Waking up in NYC gave Natalie Portman a few extra hours of sleep before receiving the exciting news of her second Oscar nomination. Her ballet thriller, Black Swan, scored five nods from the Academy, including best film, best director for Darren Aronofsky, and best actress for Natalie. In a released statement she had nothing but praise for the cast and crew, "I am so honored and grateful to the Academy for this recognition. It is a wonderful culmination of the ten-year journey with Darren to make this film. Making Black Swan is already the most meaningful experience of my career, and the passion shown for the film has completed the process of communication between artists and audience. I am so thankful for the support we have received and I share this honor with the entire cast and crew of the film, especially Darren Aronofsky." The mom-to-be went home a winner last week at the Critics' Choice and Golden Globes, and now we'll have to wait until Feb. 27 to see if she can sweep the best actress category. Her latest film, No Strings Attached, continued her hot streak earning the top spot at the box office over the weekend.