Pictures of Penelope Cruz and Javier Bardem in 2010
Biggest Headline of 2010: Penelope Cruz and Javier Bardem Wed and Prepare For Their First Baby!
We're looking back at the biggest headlines of 2010, and we'll be revealing more throughout the month of December. Here's one of the stories that created the most buzz over the past 12 months and don't miss the rest of our Best of 2010 coverage across the network!
Power couple Javier Bardem and Penelope Cruz had a huge 2010 thanks to Oscar nominations, a surprise wedding, big budget projects, and baby news. The pair eased into 2010 with a trip to Brazil that included a sexy romp on the beach and snorkeling adventure. Their getaway came just a few weeks before Penelope's busy award season as a nominee for her stunning performance in Nine. She attended the Golden Globes and SAG Awards solo, but had Javier by her side for March's Oscar ceremony. She didn't take home her second Academy Award, though she and Javier scored high on our list of favorite couples of the night.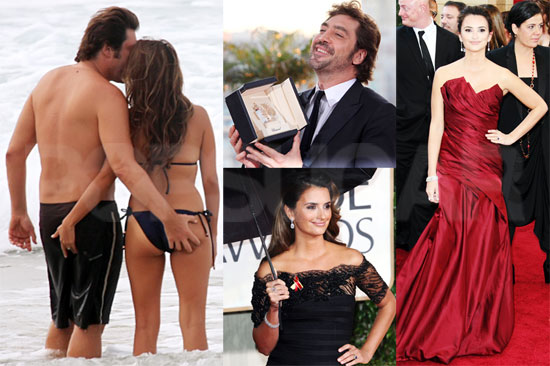 In April Penelope looked glamorous posing for famed photographer Mario Testino in a new series of Lancome ads. Javier was focusing on his craft as well with the Cannes premiere of his heart wrenching drama, Biutiful. He took home the honor of best actor at the film festival and accepted the award with a touching speech that left Penelope in tears. In June, it was her turn to jump into a new role with the news she'd be starring opposite Johnny Depp in Pirates of the Caribbean: On Stranger Tides. Javier joined her on set in Hawaii to cuddle on the white sandy beaches in her downtime and little did we know they were just weeks away from their surprise July wedding!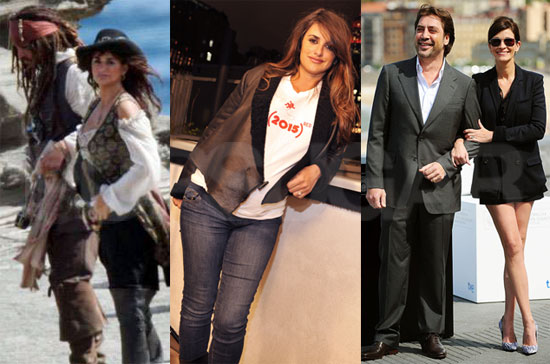 With little time for a honeymoon, Penelope and her new ring returned to work soon after the wedding. We saw the first glimpse of her decked out in pirate garb, which helped cover up her other big secret. The newlyweds confirmed their pregnancy news just as Javier embarked on a trip to Canada for the Toronto Film Festival. His rugged good looks landed him the October cover of Esquire as he continued circling the globe with Julia Roberts promoting Eat Pray Love. Penelope wrapped up her role in Pirates the following month in London and Javier's job responsibilities took him to Madrid, NYC and LA on behalf of Biutiful. Javier's famous facial hair earned him a top spot on our Favorite Beards poll and among the Sexiest Men of 2010. Next year means baby for Penelope and Javier, but up first is another set of red carpets since his name is already on the short list for award season contenders.