Pictures of Peter Facinelli and Jennie Garth at the 2010 Boys and Girls Clubs of America's Chairman's Gala 2010-06-03 14:00:42
Peter Breaks From Eclipse to Spend a Charitable Night With Jennie
Peter Facinelli and his wife, Jennie Garth, were arm in arm last night for the Boys and Girls Clubs of America's Chairman's Gala in NYC. He found a free evening in his busy travel schedule to emcee the event, which raised $175,000 for the organization. Both Peter and Jennie still had a bronzed glow from their recent romantic getaway in Mexico. It's been a busy month of jet-setting for the couple, as they were in California over the weekend to attend her former 90210 costar Ian Ziering's beautiful wedding. Things won't slow down for Peter especially, as he gets ready for the release of Eclipse later this month. He recently opened up about his work in the Twilight franchise, talking about his role as Dr. Cullen, the scrutiny Rob and Kristen face, and what his three daughters make of the hype. Peter said: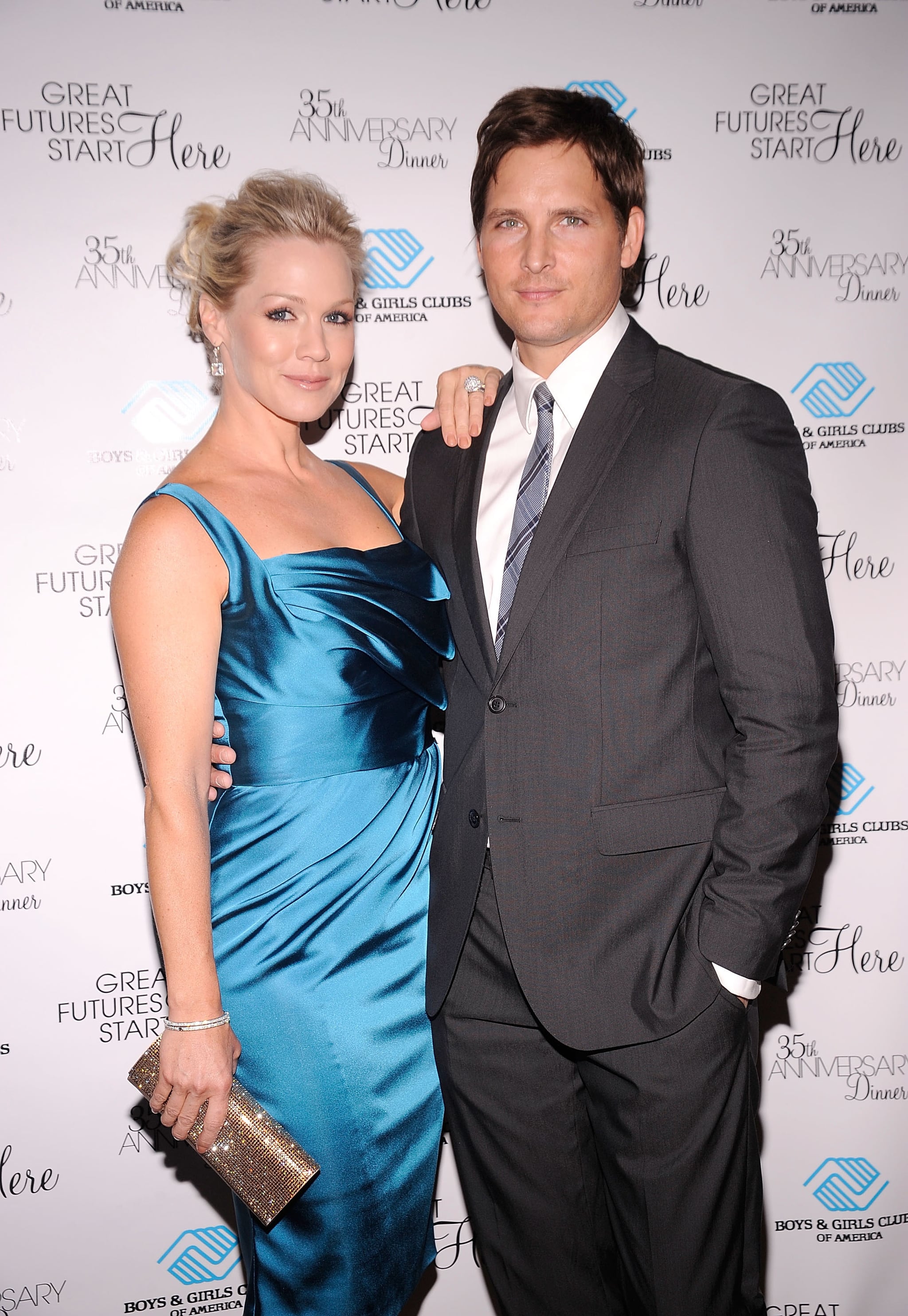 On his love for Eclipse: "Eclipse is my favorite book in the series . . . I like that the two opposing forces, vampires and werewolves, band together for the common good."
On Robert and Kristen's stint in the limelight: "It must have been scary, to be catapulted into the limelight when you are that age. I don't know if I could have handled it so gracefully, to be under that kind of microscope and judged if you go out or be judged if you stay in. The rumors just fly around. They lead a simple life and are not seeking that kind of publicity."
On what his daughter Luca thinks of his role: "She just rolls her eyes and thinks, 'Oh, my God, my dad's a vampire. How embarrassing.' I'm sure even Obama's daughters say, 'Oh, my God, my dad's the president. How embarrassing.'"
To see more photos of Peter and Jennie's big night just
.