Pictures of Possibly Pregnant Beyonce Knowles at Lunch in Miami With Husband Jay-Z
Beyoncé Responds to Pregnancy Rumors by Flaunting Her Flat Stomach in Miami!
Beyoncé Knowles and Jay-Z were together this afternoon in Miami to eat lunch with friends. He was in NYC just last night to watch as his beloved Yankees lost to the Texas Rangers, but in possibly bigger news, Jay-Z and Beyoncé have been subjected to their latest round of pregnancy rumors. The couple have yet to respond to the stories, but Beyonce's not the only famous woman facing speculation about becoming a mother. Rachel Zoe is reportedly carrying her first child, and while she denies the stories, sources close to her apparently say it's a boy.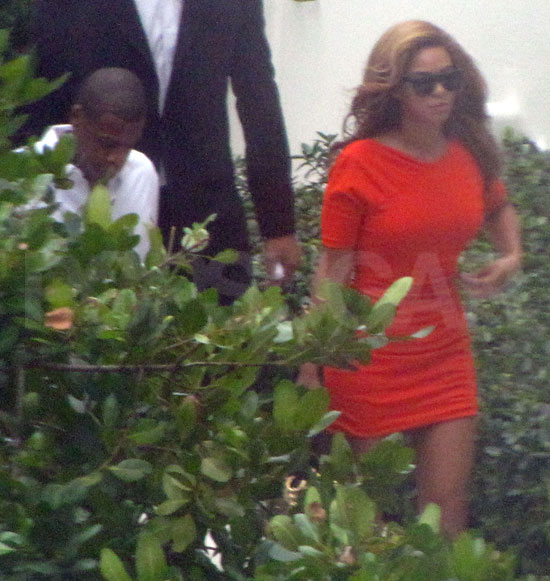 More photos of the two in Miami so read more.