Pictures of Pregnant Jamie Lynn Spears
Chin Up, Jamie Lynn!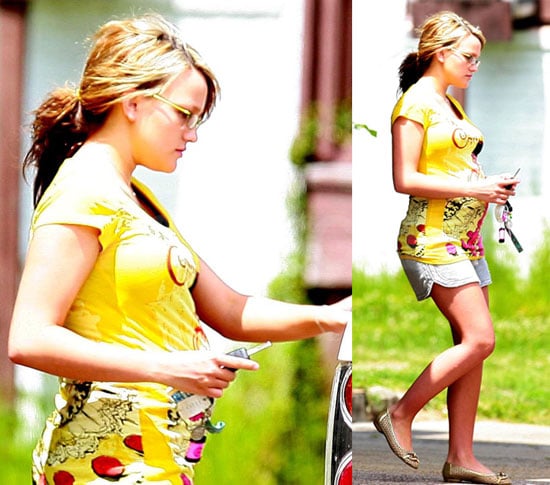 Another day another stop by Connie's Jewelry & Gifts in Kentwood for Jamie Lynn Spears. Now that she's no longer able to hide that big baby bump under baggy sweatshirts, JL's showing it off in a tight little tee. We can't help but wonder what her relationship with her big sister is like these days, but hopefully her fiancé is there for moral support if she feels down. If we've learned one thing through the Britney debacle it's to never count the Spears girls out — and never have expectations about what's coming next.