Pictures and Quotes From Stephen Dorff in V MAN 2010-11-11 12:30:00
Stephen Dorff Is Ready For His Shirtless Comeback!
Stephen Dorff showed off the goods on the upcoming cover of VMAN, which is available today. He stripped down to just his underwear and a blazer for the accompanying photo shoot, going partially shirtless to give fans yet another reason to anticipate his return to the big screen. Stephen's the leading man in Sofia Coppola's new movie Somewhere, and he realizes that he was given another chance at stardom. Stephen told the magazine he's put his wild days behind him, saying, "I learned how to grow up."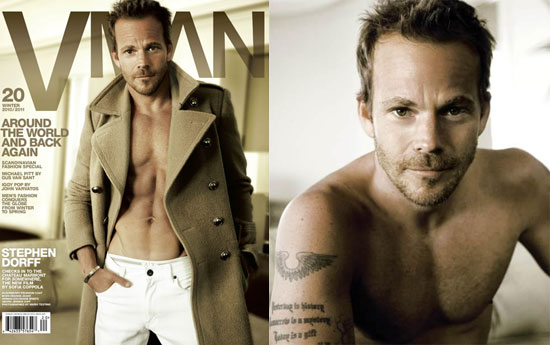 Photos courtesy Mario Testino for V MAN