Pictures of Rachel Bilson, Lindsay Lohan, and More at the 2010 MTV Movie Awards Gifting Suites 2010-06-04 11:00:33
The Free Stuff Starts Flowing For Lindsay, Ashley, and More Before the MTV Movie Awards
The MTV Movie Awards are still two days away, but the gifting has already begun. The Montage Beverly Hills hosted a variety of celebrities yesterday afternoon, with Lindsay Lohan leading the way browsing the Superdry merchandise despite pain from her dental surgery. She kept her SCRAM anklet well-hidden underneath a pair of boots even though she showed it off in a weekend photo shoot. Rachel Bilson transitioned from celebrating high fashion to browse the offerings, looking adorable as always in her black tights and denim shirt. Ashley Greene freshened up after her workout and looked particularly cozy with hottie Robert Buckley.
Kim Kardashian stopped going through the racks long enough to do a quick interview, while Joe Jonas showed his little brother Frankie around the premises. Adrien Brody took a turn in the DJ booth, and Dexter's Jennifer Carpenter caught up with pal Busy Philipps. Jenna Dewan grabbed a snack as she made the rounds without her husband, Channing Tatum. Some of these stars and more will be on the red carpet at the big show this weekend, so make sure to stay tuned on Sunday for news straight from the scene!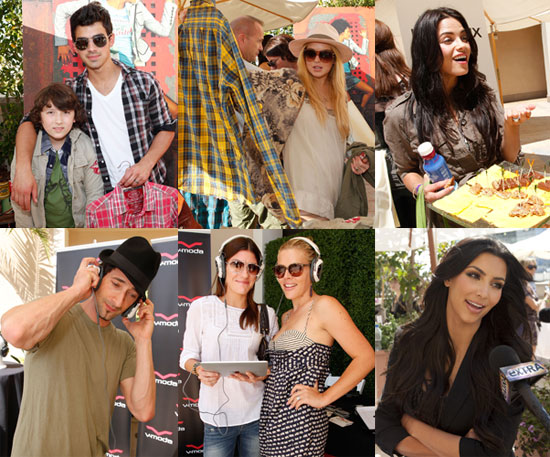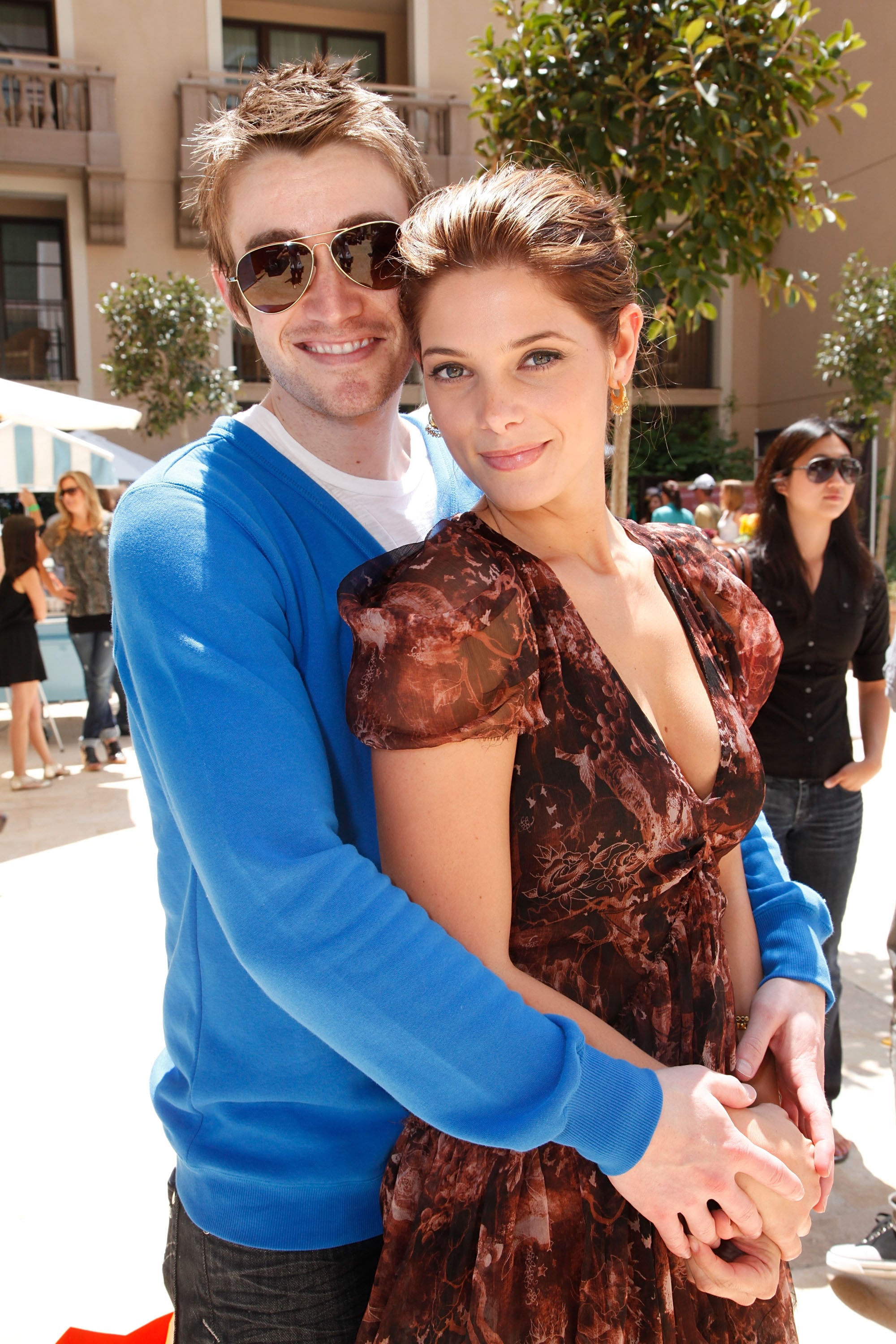 To see more from the suites just read more.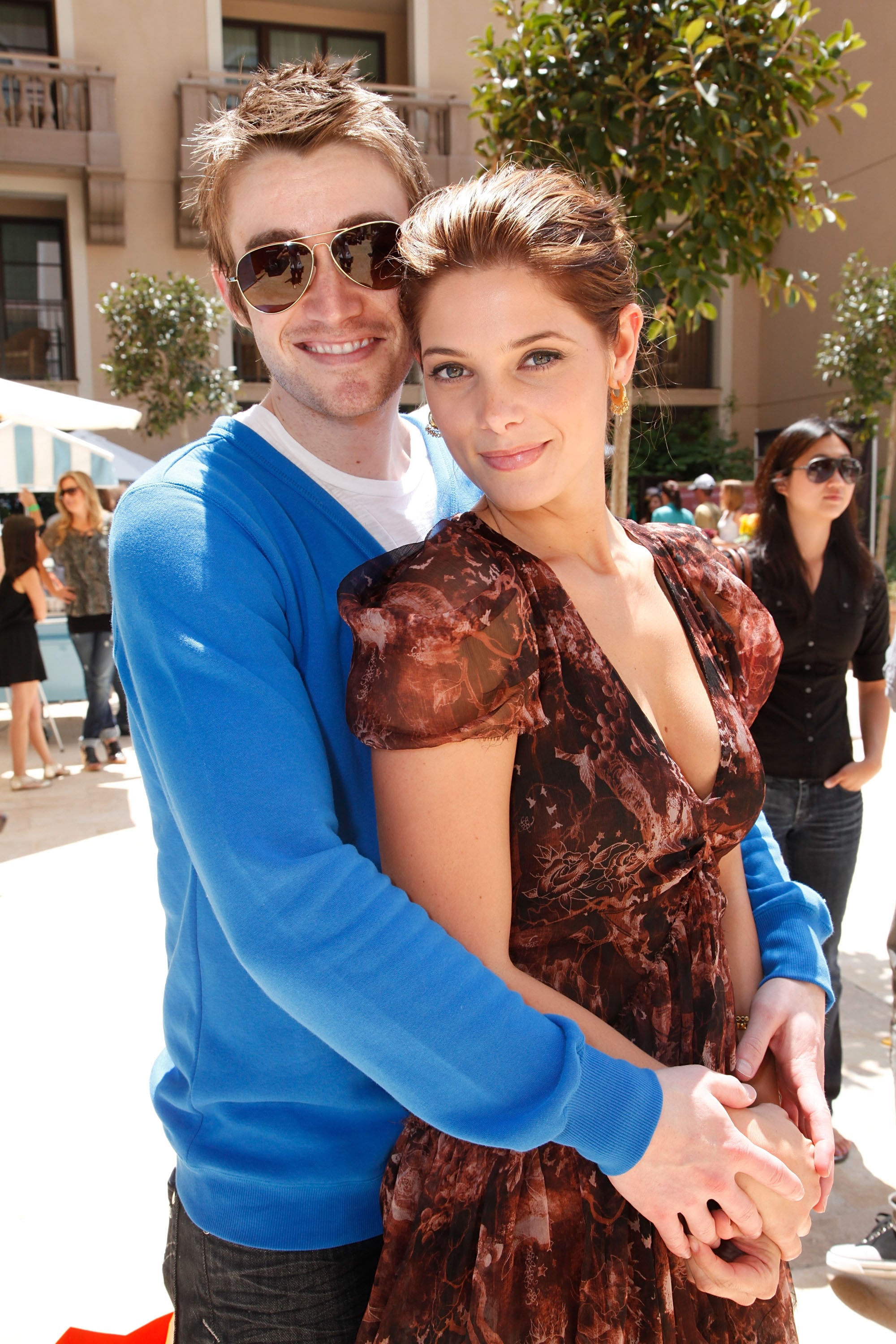 Images include: AnnaLynne McCord, Angel McCord, Rachel McCord, Busy Philipps, Jennifer Carpenter, Emmanuelle Chriqui, Frankie Jonas, Joe Jonas, Lindsay Lohan, Robert Buckley, Adrien Brody, Ashley Greene, Jenna Dewan, Rachel Bilson, Brittny Gastineau, Kim Kardashian, Lisa Gastineau