Pictures of Reese Witherspoon With Jim Toth
Biggest Headline of 2010: Reese Witherspoon Finds New Love and Reaches Career Highs!
We're looking back at the biggest headlines of 2010, and we'll be revealing more throughout the month of December. Here's one of the stories that created the most buzz over the past 12 months and don't miss the rest of our Best of 2010 coverage across the network!
Reese Witherspoon rang in 2010 as a single lady after her two-year relationship with Jake Gyllenhaal ended in late 2009, but by Valentine's Day we had confirmation of a new man in her life, CAA agent Jim Toth. The pair stepped out for a friendly dinner in early February and by the end of the month they went public with their budding romance. Reese introduced Jim to her children Ava and Deacon and it wasn't long before she invited him to spend the weekend at her house in Ojai. Jim was a staple by Reese's side on trips to the grocery store and shopping excursions in the Spring and he even joined Reese and the kids for Easter celebrations. Meanwhile, she maintained her position as a global ambassador for Avon, an organization she holds close to her heart.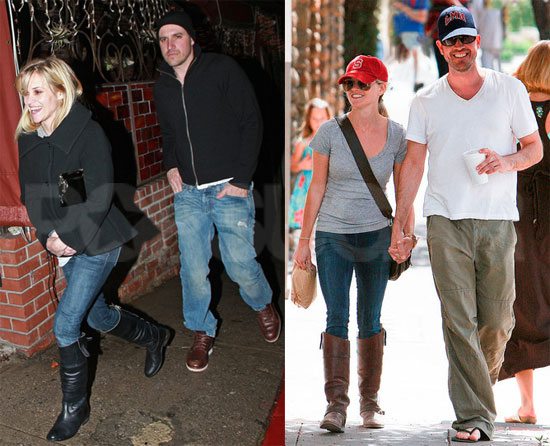 In the Spring, Reese confirmed she'd be the leading role in Water for Elephants opposite Twilight star Robert Pattinson. Working with her latest leading man may have ignited jealousy in Twilight fanatics around the world, but Reese only had eyes for Jim. She accompanied him to Colin Hanks's May wedding and in turn he was right by her side for a jog near her LA home. During Summer weekdays she was spotted making out with Rob on the set and on weekends it was all about spending free time with Jim and the kids. She also made the PopSugar 100 Final Four, though her costar Robert once again took home the crown.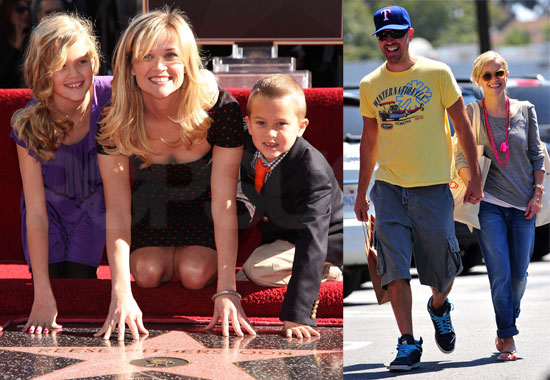 In the Fall, wedding rumors began popping up as Reese began shooting This Means War opposite good-looking guys Chris Pine and Tom Hardy. Her big-screen responsibilities required Reese to spend time in Vancouver, though she was quick to return home to LA when Deacon injured his foot. Jim jumped in to lend a hand while Deacon was on crutches and was along for the fun when Reese and the kids engaged in pre-holiday shopping. Ava and Deacon spent Thanksgiving with Reese's ex-husband Ryan Phillippe while she and Jim enjoyed a low-key holiday at home. It was another family affair in December when her entire family, Jim included, supported Reese during her emotional Hollywood Walk of Fame dedication ceremony. Reese is rounding out 2010 promoting How Do You Know alongside Paul Rudd and Owen Wilson. All in all, the second highest paid actress in Hollywood is looking good, feeling sexy, staying fit, and loving life as half of one of your favorite new couples of 2010.